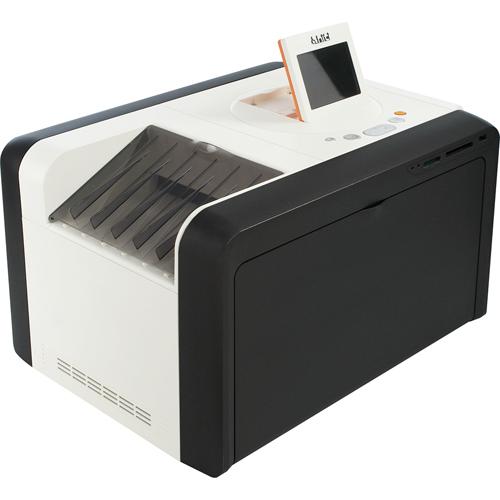 Stand alone printers are printers that can either be used with a computer or on their own via a screen or smartphone app. They usually have their own card reader and USB facilities. This is great for event photographers, especially if your laptop or computer fails at an event as it means you can still use your printer.
There are a number of advantages:
Portability – they are not as heavy so it's easier to carry them from site to site.
You don't need to take any other equipment with you (such as another computer/laptop).
All you need in order to print is a USB or an SD card which you plug straight into the printer.
Ideal for certain events, such as, equestrian events where you are outside and electricity isn't necessarily available; or pre-paid events where you just print lots of photos out (batch printing) etc.
In our stand alone printer range we have a portable printer: the HiTi P110s. This printer is compact, lightweight, runs off rechargeable batteries and can be accessed directly from within a carry-bag. The P110s prints onto 6×4 sheets and has a capacity of 60 sheets per battery.