OUT OF STOCK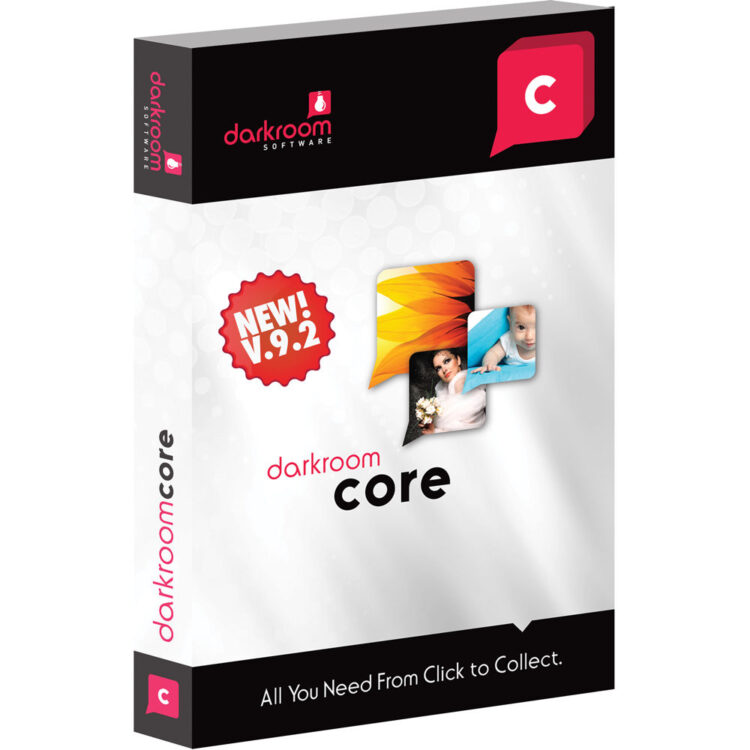 Darkroom Core – Dongle Version (Incl 1 year support)
£449.00 Exc VAT @ 20%
Product Code: ED-COREDONG
 Darkroom Core is perfect for emerging professionals, portrait and wedding photographers that are seeking an end-to-end photography business solution that includes:
Create limitless print and digital packages
Create print and digital proof products
Prints to any printer that works with Windows
Process greenscreen /chroma key photos as fast as you can shoot
Do advanced editing and retouching (clone, burn, dodge, colorize and all other standard photo-editing tools without opening or owning other software)
Use quick plug-in to PhotoShop
Direct capture from the industry's leading digital cameras via cable tether or wirelessly
Ability to make new graphic templates and alter built-in and downloadable product templates
Windows 10, 8, 7, XP/Vista
Buy today and get 1 years support FREE with the software. Darkroom Core is available in a Coded version or a Dongle version.
Out of stock
[vc_row][vc_column][vc_message]If you purchase the dongle version of Darkroom Core, you will need to plug the dongle into the USB port of the computer that you want to run the software on. If you do not have the dongle plugged into the computer then Darkroom will run in trial mode only![/vc_message][/vc_column][/vc_row][vc_row][vc_column][vc_column_text]
Darkroom Software (formally Express Digital) allows the Event or Studio Photographer to streamline their workflow and gives the user a single program that performs all the tasks you are likely to use from capture to print.
If you are looking for an all in one solution then Darkroom Software is the ideal choice.
Darkroom Software allows direct capture wirelessly or tethered to pro cameras, automate custom creation of limitless print products with colour, vignette and text variations, over 200 built-in product templates and a library of regularly-updated downloadable templates.
Greenscreen or Chromakey technology is also built in and custom print packages can be created and printed with a single button press.
Darkroom offers a comprehensive list of features and give the photographer a powerful tool for image capture, manipulation and output.[/vc_column_text][/vc_column][/vc_row]