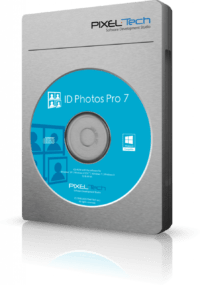 ID Photos Pro 8
£280.00 ex-vat
***Please note the ID Photos Pro 8 has superseded the ID Photos Pro 7** Available now is ID Photos Pro 8**
Id Photos Pro 8 is an advanced but easy-to-use tool designed for automatic image processing of passports, visas and any other ID photos so that they meet the specific requirements of international ID regulations. Now Id Photos Pro 8 is equipped with fully automatic face and biometric features detection system.
***Please note, after one year the subscription support and updates expires. You can renew the subscription for updates however,but it's not a must! Your license we is perpetual. The software won't stop working when the Subscription expires – it just stop download updates and support is limited (e.g. without remote connection).***
Description
The advanced algorithms applied to the image analysis, perform detection of a head, a face, a nose, ears, eyes a mouth, chin and lots of other items. Now, the work is even faster and easier. If you are looking for a simple yet powerful solution for printing your ID photos with full biometric support then IdPhotos Pro 8 is the answer. Id Photos Pro 8 has a standard catalogue of ready-to-use templates for passports, visas, driving licenses and other identity card photographs included. With the IdPhotos Pro 8 software, photographers avoid the problems with dimensions, head size or resolution that usually cause ID photos unaccepted by officials.