Print your own photos at home !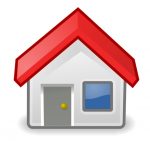 As more and more of us take photos with our smartphones and cameras we lack the ability to print decent photos quickly and easily. As a result of this we don't print that many photos which is a real shame as we love to hold, share photos and display them around our home. A look around the average home and you will see photos on the wall, shelves, cupboards, in the bedroom and even stuck on the fridge !
A little known fact is that there are a range of ideal dye sublimation printers available (and have been for many years) but they are little publicised and there is a very good reason. Inkjets dominate the home printer market because of one simple reason! – Printer manufacturers make a fortune out of the ink!
Dye Sublimation printers however have been used for many years by photographers and theme parks alike. If you've had your photo taken on a rollercoaster or at a theme park then it's almost certainly been printed on a dye sub. Find out why dye sub printers are used over inkjet printers.