Breaking Industry News!!! Mitsubishi have raised their prices (since 1st December 2016) due to the exchange rate with the Euro.  You are still able to buy our products at the old prices (whilst stocks last!) so be quick!!! Please Note, our prices WILL INCREASE when our current stocks are exhausted. Don't worry we will  still offer you the best deals and prices, that we possibly can.
The price increase will occur on all of the Mitsubishi product range including our media, parts and accessories and printers. So BUY NOW!
Need a spare printer? Like to have a back-up printer for your events. Have you considered an Ex-Demo printer?
Have a look at our special offers for our Mitsubishi Ex-Demo's (Whilst stocks last).  You can buy online today or  give us a call on the System Insight Number 01329 835500.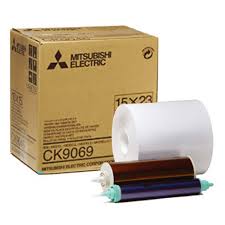 Or looking for a brand new printer? Have a look at our wide range of  Mitsubishi Printers. Looking for more than just a Printer?
And don't forget to buy the Media at our current fantastic prices.