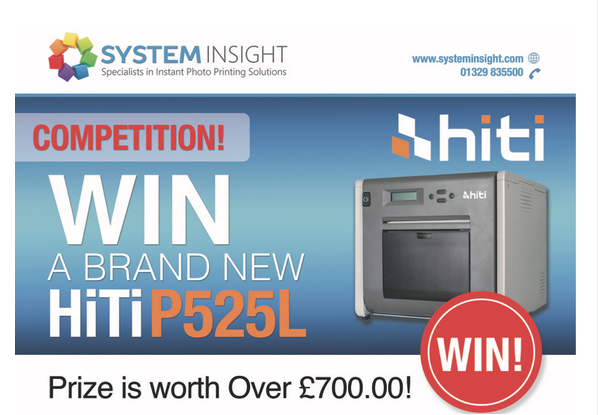 It is that time of the year again, when our team will be heading up to the NEC in Birmingham for The Photography Show.  This fantastic 4 day event will be running from the 18th until the 21st March 2017. The Photography Show is the ultimate destination for all image creators.  The Photography Show provides endless opportunities for networking and gives leading brands an opportunity to show the latest technologies, products and accessories they have to offer.
Whether you're at the beginning of your photography journey or you're looking to take the next step in your career, The Photography Show will offer a range of seminars and demo sessions (focusing on both stills and video) to inspire and inform. The Photography Show features new techniques, creative ideas, practical advice, tips and tricks.

After the success of last year's 25 Year Anniversary Competition, we have decided to do a fantastic giveaway AGAIN! At the Show, we are offering you a chance to win the highly sought after HiTi P525L Printer, which is perfect for on-site instant printing and event photography. The HiTi P525L is a compact (W)327 x (D)359 x (H)300mm and highly affordable dye sub photo printer with it's own simple and easy to set up, built-in wireless functionality (requires optional WiFi dongle). It can even support smart NFC connection. NFC is a short-range high frequency wireless communication technology that enables the exchange of data between devices over about a 10 cm distance. NFC is an upgrade of the existing proximity card standard (RFID) that combines the interface of a smartcard and a reader into a single device. Most modern smart phones and tablets now also have a NFC Functionality.  With NFC  you can literally  just touch your phone against the printer to connect the two machines together. Even better for instant on-site printing!
It's combined features and affordable price makes it ideal for:
•   Onsite photo printing -theme parks and  events etc.
•   Photo booths
•   Pre-paid events – parties and corporate events plus much much more!
Also included in this fantastic Prize which is worth over £700! Prize includes:
1 x HiTi P525L Photo Printer
1 x Card Reader
1 x Wifi Dongle
Lifetime Technical Support
What a fantastic prize to be won!
How To Enter The Competition:
Come to our Stand A34 and have your Entry Pass scanned or provide us with a Business Card or Contact details. Competition closes at 5pm, Tuesday 21st March 2017. Terms and Conditions apply!
Visit  Us at Stand A34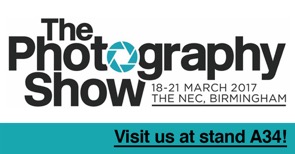 Make sure you come and see us at Stand A34! Not only are we launching our Competition at The Photography Show. We also have special show offers and exclusive discounts, just for you! We will also be launching the BRAND NEW Mitsubishi Smart D90EV! Exclusively just for you! The NEW Smart D90EV has wireless capabilities  and enables guests to print their photos quickly and easily via a smartphone or a Wi-Fi equipped camera. So make sure you bring yours along and give it a try! With its compact design, adaptable to any space, the new Smart Printer D90EV has a high print speed that allows you to obtain quick and instant personalised prints for your events. You can personalise it for any event: including Save the Date, Thank You and Photo Strips. You can even take full advantage of your brand and create discounts and vouchers. You can also print social media images such as Polaroid and Instagram Formats. Plus, we will be offering you exclusive discounts and offers on our products which you won't get anywhere else! Why not come to our stand and try it for yourself!
Come and talk to the experts! System Insight customers benefit extensively from the high level of knowledge and experience which we have developed over the years. It's important to remember that, as well as supplying printers, we actually use our products daily as well!