New Products From HiTi!
We are excited to announce that HiTi are releasing Brand New Products. Available now! HiTi have launched 5 new products.
Here is a quick summary of what we have on offer:
HiTi is well known for high-quality, innovative and cutting edge technology.Who else in the industry, releases a printer that can print 2000 prints per hour with an outstanding quality.
One of the most exciting features of the X610 is the ability for you to print tandem prints. This ability to print tandem prints allows the X610 to print up to 2000 prints per hour. This must be a world record!
Read more about the X610
X610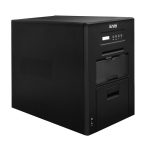 HiTi have revolutionised the way Dye Sub Printers work with the new P530D Duplex Photo Printer. Creating a Duplex Printer, that is lightweight, compact and easy to use. The design is based on it's P525L but, with even more exciting options and capabilities.
One of the most exciting features of the P530D is the ability for you to print both single and double sided prints (or duplex) printing. This ability to duplex print allows the P530D to print a wide range of products that require double sided printing, these include photo books, greeting cards, calendars and many many more creative projects.
Read more about the HiTi 530D Printer
530D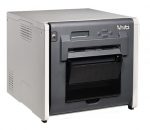 HiTi Mars 11.6″ Multimedia Photo Kiosk is the perfect solution for shops, malls, events and much, much more. It is in fact an photo order station. Customers can quickly and easily upload their images through their chosen media (whether this is through an SD Card or USB Flash Drive example or anything else). Images are then transferred to the Mars 12″ Multimedia Kiosk, for example a memory card is docked into the station. Customers can then choose which photos to print and in which format.
Read more about the HiTi Mars 12
HiTi Mars 12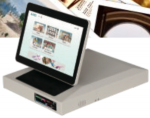 Some ways to make the Libra 220 Kiosk work just for you, is the ability to personalise your print. You can create custom frames that are loaded into the device's memory and are there to use on the printed photos. Let's say that you want a company logo in the lower right corner because you are hired as a photographer for the company's event. The photographer takes a picture, and on the printed photo, the logo is down in the corner. You simply choose to include the custom frame in the printout. Then just print.
Read more about the HiTi Libra 220 
Libra 220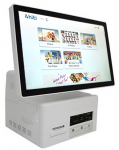 The HiTi Mini Kiosk is made up of the P525L and the Mars 12. This will enable you to print wirelessly as well. It has a fantastic combination of the Mars 12 and the Libra 220 and also enables you print images from Facebook and Instagram.
Read more about the different HiTi Kiosks
HITi Mini Kiosk