News: Extended Warranty
Keep up to date with what's new in the world of instant printing. Our latest news is also available in our email newsletter or you can follow us on Facebook.
Up to FIVE Years warranty available on Citizen Printers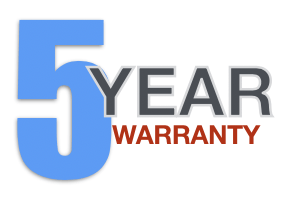 Citizen Printers come with two years warranty from the manufacturer.
We at System Insight are pleased to announced our additional warranty which is available in either 1, 2 or 3 years.
The warranty is added to the end of the manufacturers warranty period and is provided by us at System Insight for years 3,4 and 5.
Like any warranty there are some things that aren't covered:
Improper use or damage to the equipment
Consumable items like print head and cutter assemblys
Damage to the equipment through supply voltage, storms or other natural forces.
Cost of returning the unit to our offices
Our Warranty is not an insurance policy and doesn't cover any conseqential losses through failure of the equipment.
What are the Costs?
The cost for each printer is shown below. Additional warranty can only be purchased at the time of buying your printer from us.
Additional 1 year giving a total of 3 years – £99.00
Additional 2 years giving a total of 4 years – £189.00
Additional 3 years giving a total of 5 years – £249.00
---