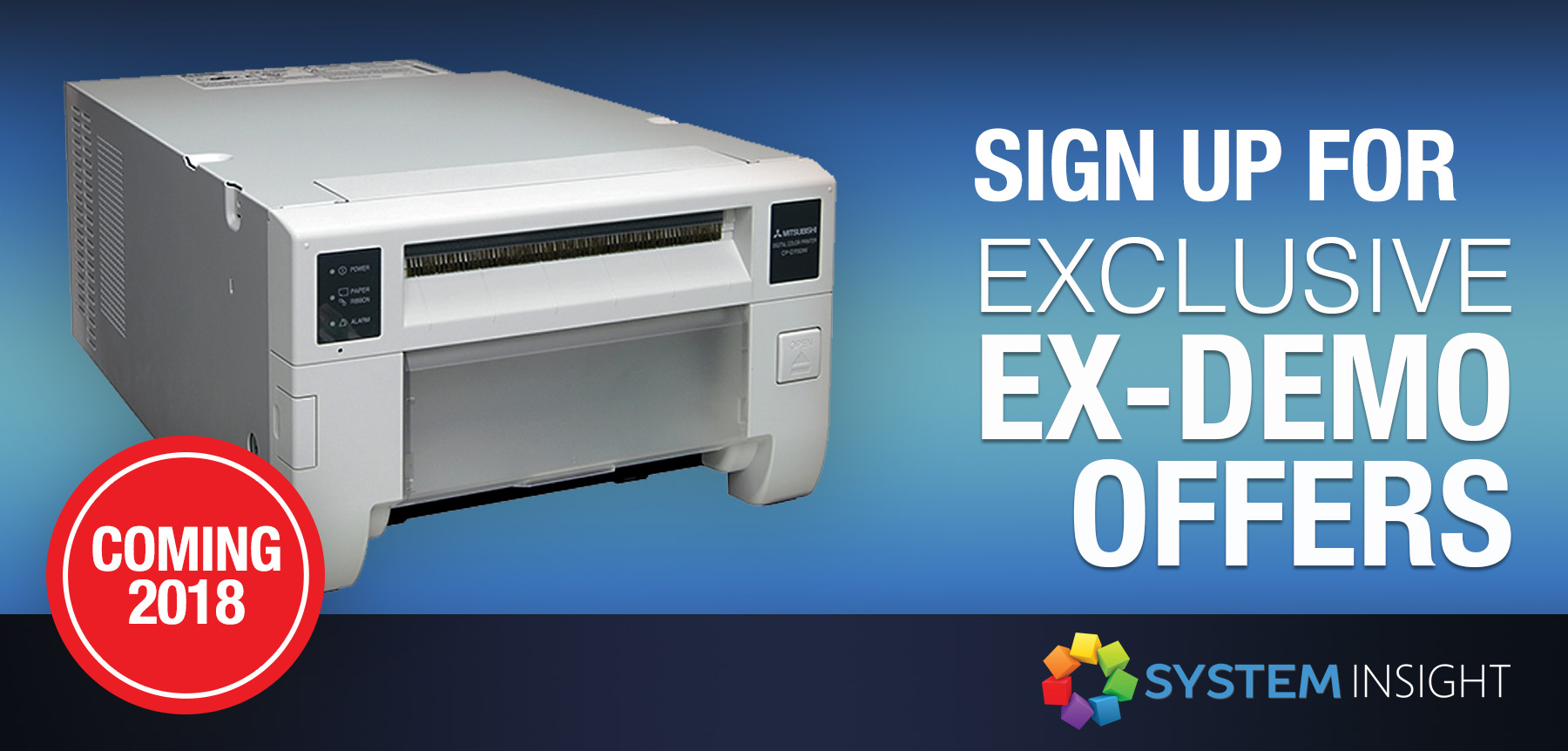 Look out for our exclusive and fantastic offers on our Ex-Demo's coming to you very soon.
Fill in our form on our Ex-Demo page and be the first to hear about the offers before anybody else and with no obligation necessary, Sign up today!
Our Ex-Demo printers are extremely limited and sell out very very quickly.
Make sure you don't miss out on these amazing offers! Available from Jan 2018 fantastic Mitsubishi Dye Sublimation printers for a fraction of the cost!
For more information about our Ex-Demo printers, go to the page now. Or see what we have available in our Ex-Demo sections of our shop.
Or for more information regarding Ex-Demo printers, Ex-Demo Sign Up! Contact Us, Now!