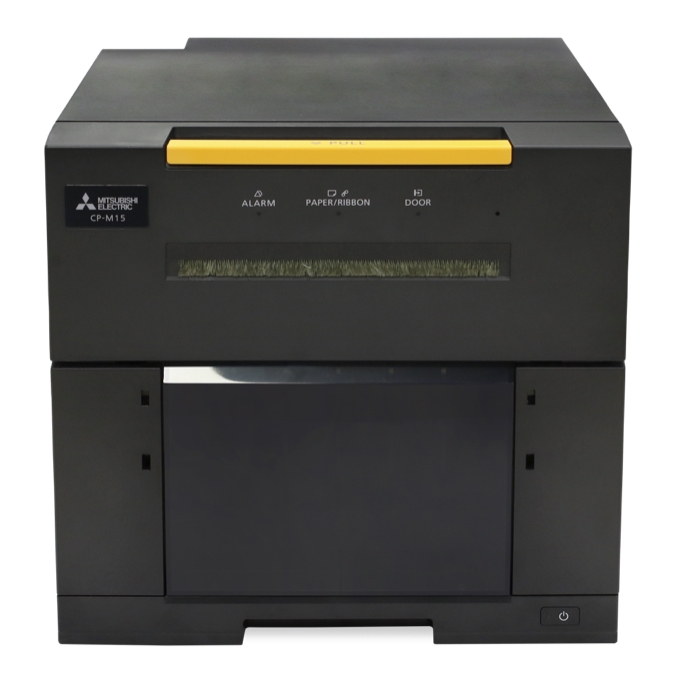 Last Updated on February 28, 2021 by Stuart Morley
Mitsubishi CP-M15E – The worlds lowest price roll fed printer?
Could this be the Worlds lowest priced roll fed Dye Sub printer? The CP-M15E has a host of great benefits and a superb low price! In fact the M15E has EXACTLY the same features as the M1E which Mitsubishi released recently. So why have Mitsubishi released another printer which is the same as an existing model?
Whilst the M1E and M15E may have the same features they use different media. The M15E printer is cheaper than the M1E printer although the media for the M15E is slightly more expensive. The M1E, on the other hand, is more expensive to buy but uses cheaper media. This type of pricing strategy is not new in the printer market and laser printer manufacturers have been offering these type of products for years. If you are going to be printing larger quantities then the M1E would make more financial sense in the long run. M15E vs M1E financial comparison
The new printer has a host of new features and is sure to be another big success.
The CP-M1E has an amazing capacity of 750 6×4 photos. This compares with 400 for the D70, D80 and D90 range of printers. If printing 8×6 photos then this figure is halved.
The printer also boasts the following:
Improved Print Quality
Compact Design
Easy to Change Media
Dust Resistant Design.
The only real visual difference between the M15E and the M1E us that the M15E has a yellow brown band at the top of the printer, on the M1E it is grey in colour.