We supply a wide range of instant photo printing solutions from the major industry manufacturers. We will only supply equipment that we are happy using ourselves and where reliability, support for the latest operating systems, service and media are readily available.
Instant Photo Printing Solutions are generally split into the following areas: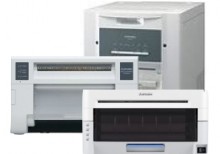 These printers are used in a wide variety of industries for printing high quality digital images quickly and effortlessly. The reason they are so popular is their durability and low running costs. Print sizes vary from 6″x4 up to 12″x8. Print speed is fast and often a number of print sizes can be printed on one type of media. The prints produced from these printers are very durable and print costs can be easily calculated.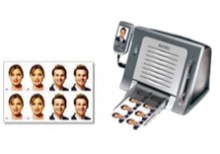 These range from small, portable, standalone printers which may even be battery powered to larger printers with a separate PC. Print size for Passport Photo Printers is usually only 6″x4 although some Printers can print up to 6″x9.
The maximum size for a photo booth printer is usually 6″x9 and sometimes only 6″x4. Some printers can produce a 6″x2 or 6″x3 strip cut which is ideal for a photo booth and produces a similar photo to the traditional photo booths. Media must be able to be loaded quickly and easily and ideally, the printers should be able to have a larger amount of media online at any one time to avoid the need to have two printers inside a photo booth.
Retail Photo Printing Solutions are an ideal way for a print shop or retail store to make significant extra revenues from being able to produce instant photo prints and gifts for the general public. They often have dedicated software which allows a member of the public to print their own photos and create their own gifts. These solutions can also take advantage of double-sided photo printers to product photo books.