Photo Key is a Green Screen Software for Mac and Windows PCs. It allows you to instantly replace your photo background with a new background image.
There are some royalty free images included within this software.
Photo Key gives you maximum control over your images. Experiment with different backgrounds without needing lots of practical backings or expensive locations.
Shooting with green screen has never been simpler. PhotoKey 8 Pro analyzes your photos and instantly switches out the green screen for a brand new background of your choice. Fine tune or customise more complicated composites using our color correction tools, creative filters and effects.
Give your clients more choice without giving you more work by exporting to multiple background variations. Display your work on a second monitor with PhotoKey's preview mode; ideal for attracting customers at live events and providing clients with a glimpse of the finished image.
When images are your business, you need a product you can rely on. Use PhotoKey 8 Pro as your on-location assistant and batch process as many green screen images as you need. Set up PhotoKey to work on its own with confidence, so you can concentrate on shooting.
80,000 professional photographers trust PhotoKey's leading automatic compositing capabilities and superior manual keying tools. When time is money, PhotoKey delivers.
Photo Key  has a powerful batch processing system for replacing the green screen background of hundreds of images without you needing to be at the computer.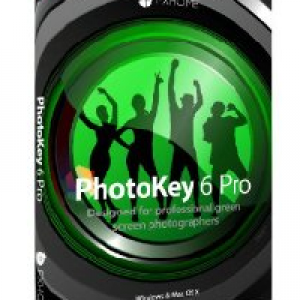 What is Green Screen?
Green screen (also known as chromakey) is a technique used by movie makers and photographers where subjects are photographed in front of a green (or blue) background which is then automatically removed by the software and replaced with any background chosen by the photographer. This can greatly improve the saleability of the photo, as subjects can be placed in any location to suit the theme of an event. For example, at a James Bond themed event, you could place your subjects in front of the 007 camera-iris target logo or even in front of the Grand Casino at Monte Carlo; or, at an X-Factor themed party, you can put them on the stage!