HiTi PrinBiz App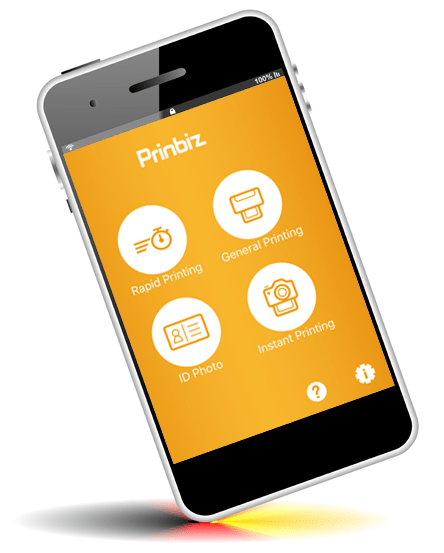 The HiTi PrinBiz App for Android and iOS enables the user to print their photos to a WiFi enabled HiTi Printer. The App also includes a wide range of Photo ID formats and sizes.
Having a photo printer that allows you to print from your mobile phone offers the convenience, personalization, and emotional satisfaction of creating physical copies of your digital memories. It's a versatile tool for preserving and sharing your favorite moments with ease. HiTi's Prinbiz app allows you to print straight from your mobile photo to a HiTi photo printer.
You don't need to be a tech whiz to operate the HiTi Prinbiz phone app. The Prinbzi phone app is user-friendly and guides you through the process, ensuring hassle-free printing.
The PrinBiz App only work with WiFi enabled HiTi Printers.
Printing ID and Passport photos is quick and easy with PrinBiz.
In today's fast-paced world, simplicity and convenience are paramount. That's why our HiTi Photo Printer App stands out as the ideal solution for effortlessly printing ID and passport photos wirelessly. Here's how we make it a breeze:
1. Intuitive Interface: Our app is designed with you in mind. The interface is user-friendly and intuitive, ensuring that you can start printing your ID and passport photos without a hitch. No steep learning curve required.
2. Seamless Wireless Connection: Say goodbye to tangled wires and complicated setups. With our app, you can easily connect your mobile device to your HiTi photo printer wirelessly. This ensures a hassle-free experience and saves you time and effort.
3. Instant Template Selection: Selecting the right template for ID and passport photos has never been easier. Our app offers a range of pre-defined templates that meet the specific requirements of different countries. Just choose the one you need, and you're ready to go.
4. Photo Cropping and Editing: We understand the importance of getting your ID and passport photos just right. With our app, you can crop and edit your photos directly on your mobile device, ensuring that they meet all the necessary specifications.
5. Real-time Preview: Before you hit the print button, our app provides you with a real-time preview of your ID or passport photo. This allows you to make any last-minute adjustments and guarantees that you'll be satisfied with the result.
6. Quick Printing: With a few taps, your ID and passport photos are sent to your HiTi photo printer. The entire process is streamlined to be as fast as possible, ensuring that you get your photos in no time.
7. Save and Reprint: Our app lets you save your ID and passport photos for future use. If you ever need reprints or additional copies, you can easily access and print them without having to go through the entire process again.
In summary, our HiTi Photo Printer App simplifies the process of wirelessly printing ID and passport photos. It's designed to be user-friendly, quick, and precise, ensuring that you can obtain the photos you need with ease. With our app, you can say goodbye to the complexity and inconvenience of traditional printing methods. Experience the future of ID and passport photo printing today!
The following printers are compatible with PrinBiz App.
A wifi dongle maybe needed in order that the printer is able to work with PrinBiz. Some printers like the P310W have WiFi build it.
PrintBiz allows Fast printing, seamless experience and supports multiple photo sources (smartphone camera, smartphone album, memory card ). PrinBiz also allows ID photo printing and editing (biometric lines, filters and color adjustments). It supports photo editing (borders, filters, photo and color adjustments).
Printing ID Photos using HiTi's PrinBiz App