[vc_row][vc_column][vc_column_text]
Marketing for Success Training Course
[/vc_column_text][vc_row_inner][vc_column_inner][vc_message message_box_color="danger" icon_fontawesome="fa fa-bell"]If you're serious about marketing  your business and taking it to the next step then Contact Us for pricing and availability[/vc_message][/vc_column_inner][/vc_row_inner][vc_row_inner][vc_column_inner][vc_column_text]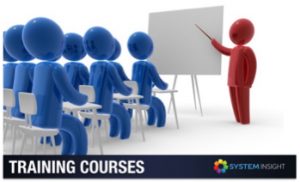 Successful businesses have one thing in common… they get the Sales & Marketing right!
This is the single biggest area that professional Photographers struggle with but once you know how it's done, it's often the easiest!
This course is run by Stuart Morley, M.D. of System Insight. Stuart's experience in this field covers more than twenty five years of running his own business. He explains how he started his successful event photography business (Event Insight) and that, despite his significant success, he has never made an outgoing sales call!
The wealth of information from Stuart is not to be missed! You will come away armed with information which will enable you to take your photographic business forward.
This course is primarily aimed at photographers looking to learn the skills needed to market their photographic business, although any business owner will benefit from it.
We cover all aspects of marketing, with attention given to the internet and website optimisation. No technical skills are required to make the most of this course.[/vc_column_text][/vc_column_inner][/vc_row_inner][vc_row_inner][vc_column_inner][vc_message message_box_color="success" icon_fontawesome="fa fa-lightbulb-o"]"I've never made an outgoing sales call! – Marketing your business is now so so easy if only you know how."
– M.D. and Course Tutor – Stuart Morley[/vc_message][/vc_column_inner][/vc_row_inner][vc_row_inner][vc_column_inner][vc_column_text]One thing Stuart noticed was that photographers were doing a great job of taking good photos but usually had little idea of the business side particularly the Sales and Marketing aspects, they thought a "yellow pages" advert was all that was needed.
Stuart's skills with marketing his business means that is has grown exponentially and the pinnacle of his career was working directly with LOCOG and providing the souvenir photographic solution at the London 2012 Olympic and Paralympic games in 2012.
His latest venture in 2010 Image Insight has taken the whole business into a multi-million pound business with photo solutions installed on cruise ships, theme parks and attractions around the world.[/vc_column_text][/vc_column_inner][/vc_row_inner][/vc_column][/vc_row][vc_row][vc_column][vc_message message_box_color="sky" icon_fontawesome="fa fa-check-square"]What's covered on the "Marketing for Success" Training Course
What is Marketing? – About You! – Objectives – Analysis – Which Marketing Channels and Why? – The three C's – Know your Customer – Competition – Your USP – The four P's, Pricing Strategy, Promotion and Advertising, New Media, How not to use Email Marketing, Why People Buy?, Negotiation
and much much more.[/vc_message][vc_column_text]You have the unique opportunity to learn from Stuart and ensure your business is the success you deserve. A read through the reviews below illustrates what people like you really think about the course.[/vc_column_text][vc_column_text]The course covers many aspects of Sales and Marketing. This course comes with course notes and NO materials or additional items are sold on the day. This course is purely a complete insight into marketing your business and taking it forward to the next step.
Delegates may also be interested in our Event Photography for Profit Training Course which usually runs the day before this course.[/vc_column_text][/vc_column][vc_column][vc_column_text]"Marketing for Success" Training Course Reviews
See what our customers think of the "Marketing for Success" Training Course
[ultimate-reviews product_name='Marketing for Success']
Leave your own Review: [submit-review product_name='Marketing for Success'][/vc_column_text][/vc_column][/vc_row]