Marketing for Success Training Course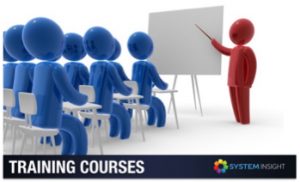 Successful businesses have one thing in common… they get the Sales & Marketing right!
This is the single biggest area that professional Photographers struggle with but once you know how it's done, it's often the easiest!
This course is run by Stuart Morley, M.D. of System Insight. Stuart's experience in this field covers more than twenty five years of running his own business. He explains how he started his successful event photography business (Event Insight) and that, despite his significant success, he has never made an outgoing sales call!
The wealth of information from Stuart is not to be missed! You will come away armed with information which will enable you to take your photographic business forward.
This course is primarily aimed at photographers looking to learn the skills needed to market their photographic business, although any business owner will benefit from it.
We cover all aspects of marketing, with attention given to the internet and website optimisation. No technical skills are required to make the most of this course.
One thing Stuart noticed was that photographers were doing a great job of taking good photos but usually had little idea of the business side particularly the Sales and Marketing aspects, they thought a "yellow pages" advert was all that was needed.
Stuart's skills with marketing his business means that is has grown exponentially and the pinnacle of his career was working directly with LOCOG and providing the souvenir photographic solution at the London 2012 Olympic and Paralympic games in 2012.
His latest venture in 2010 Image Insight has taken the whole business into a multi-million pound business with photo solutions installed on cruise ships, theme parks and attractions around the world.
You have the unique opportunity to learn from Stuart and ensure your business is the success you deserve. A read through the reviews below illustrates what people like you really think about the course.
The course covers many aspects of Sales and Marketing. This course comes with course notes and NO materials or additional items are sold on the day. This course is purely a complete insight into marketing your business and taking it forward to the next step.
Delegates may also be interested in our Event Photography for Profit Training Course which usually runs the day before this course.
"Marketing for Success" Training Course Reviews
See what our customers think of the "Marketing for Success" Training Course
Average Score: 5 (7 ratings)
5
7
4
0
3
0
2
0
1
0
ProductMarketing for Success
57
557
I had no idea that the marketing day would be so beneficial to me. Now I am looking at things completely differently that should enable my website to get noticed more and for me to have more success at winning new business. I think it's best if you do both courses as you really will get the most out of it. Stu and the team are very friendly and the two days were relaxed and very informative – highly recommended.
fantastic course worth every penny
What can I say about this course it was great! People kept saying to me that your photos are great, why don't you sell some? I thought yeah I could do that, But with no previous business history I set up and thought it's easy, but I wasn't selling much. lacking the confidence to charge although I have a mass of experience dealing with people. Having attended the course it has given me the confidence to know I can do this. The team were fantastic, the laid back way they imparted their knowledge was fantastic and I felt at ease throughout the two days. Yes if your going to attended the Event course then do attend the marketing course it would be a big mistake not to. I have come away knowing which direction I am going and the equipment I need (they don't try to sell you equipment they give you the knowledge to know what you need). Since I have come home my knowledge has already given confidence to approach two new clients on the Wednesday and both have agreed to give my services a try. Cheers for the great two days will be in touch soon to let you know how I have done. The hotel is a great venue as well very helpful and very clean.
Having worked in marketing for an organisation with a £100k marketing budget, I didn`t think I needed to do this course. Wrong! The course showed me how to market with a budget of £0 per annum for marketing, and provided not only useful tips, but the reassurance that I was on the right track. The criteque and suggested improvements to my existing marketing was particularly helpful – and all was delivered in the usual friendly manner we love of System Insight
Event Photography for Profit & Marketing for Success Training Courses
I just wanted to say a big thank you to Stuart, Mike and Kit for their first class training courses. Between them they have years of experience in marketing and event photography and were able to answer my endless questions! The training courses were excellent and really inspirational. I would definitely recommend them to anyone who is thinking of attending. System Insight are a first class company to deal with. They always go the extra mile to help their customers and give you honest and helpful advice.
After attending the "event photography for profit" course the day before,the "marketing for success" was an even bigger eye opener!… so much information was given that other courses I have been on have treated like state secrets…thank you Kit and Stuart,for a extremely informative,inspiring and enjoyable day,to anyone who will listen,try this course.
Marketing for success training course
Before I attended this course I was under the impression that I was somewhat blinkered!!! However, after attending the course, I realised I was in fact completely blind and had no idea how to run a profitable photography business. I had no idea how to market myself or indeed run a photography business, I should have done business courses as opposed to photography ones!!! Nevertheless, I now feel more confident that I have completed the course and hopefully I may be able to acquire some new business and move forward with a more profitable business. Thanks to Stuart and Kitt and their wealth of information and knowledge of the subject matter which they impaired upon us. I also attended the Event Photography for Profit Training Course which was held the day before. In short, great structured courses providing me with a treasure trove of information.
Dancing in the Street (Another David Bowie ditty)
Event Photography for Profit yesterday, Marketing for Success today. Back to back courses! Again, a fascinating insight into using technology and creativity to promote your business and make it more succesful. Anecdotal evidence from people who had been there. This time Kit was the "Pro" photographer. Listeneing to Stuart and Kit one got the impression that these were people who genuinely wanted to share their ideas for success. Not just giving clues – actually helping you. Explaining in clear and understandable English. I would not hesitate to recommend both courses. A delightful venue adds to the days. Mixed feelings when I left – I felt I'd made genuine friends with the people I met but wanted to hit the road and put the ideas into practice. Today, in three hours I got four appointments and two definite assignments – wow!! Maybe not Dancing in the Street but certainly dancing in the office!
Leave your own Review: