Photo Printer Features
Not all Dye Sublimation printers are created equal. The basic operation is the same but often printers have different features that separate them from other models.
Some of these features are more useful than others with some printers being able to products panoramic photos and even be able to print wirelessly.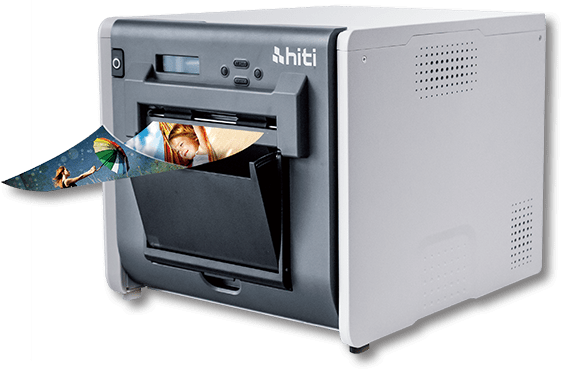 Dye Sub Photo Printers are not all created equal. There are a range of different features that are available and so there isn't one best printer but there is often a more suitable printer depending upon your requirements and budget.
Photo Printer Features
Here is a list of the features that you may find important when choosing a printer.
Print Speed – Most roll Fed Printers print at roughly the same speed. Older sheet fed printers where usually slower although these don't exist anymore. If print speed is crucial then often using two or more printers will give you greater throughput. For most people print speed isn't an issue.
Media Capacity
Basically this is the amount of media (and prints) that the printer can hold at one time. The more prints it can hold the less frequently it needs the media changing.
Rollback or Rewind technology
This is the ability to re-use wasted ribbon when printing different print sizes (usually 6×4 and 6×8)
Double Sided Printing
Also called Duplex printing, this is the ability to print on both sides of the paper which is ideal for greetings cards and booklets.
Panoramic Prints
Some printers can print a longer wider print. This is usually done by printing two (or more) prints one after each other without cutting the paper. The results are very good.
Wireless or stand alone Printers
The ability to use a printer wirelessly or from a smartphone app can be quite useful for some.
Anti-Curl Prints
Some prints will exhibit a slight curl although this hasn't ever seemed to have caused any problems over the years. Some printers have an anti curl facility which removes this. In our opinion it's not a crucial issues by any means.
Print Sizes
Dye Sub Printers are restricted to the sizes they can print by the media they use. Dye Sub printers usually take a 6 or 8 inch roll and this measurement dictates the widest print they can print.