We deal with major Dye Sublimation, Photo Printer Manufacturers direct and offer printers from the following Manufacturers:
Mitsubishi Electric
Possibly one of the first companies to venture into this field over 30 Years ago! Mitsubishi not only make the majority of their own printers but they also make them for other manufacturers like Kodak, Fuji and others. Worldwide supplies of media and spares is assured given the company's global reach.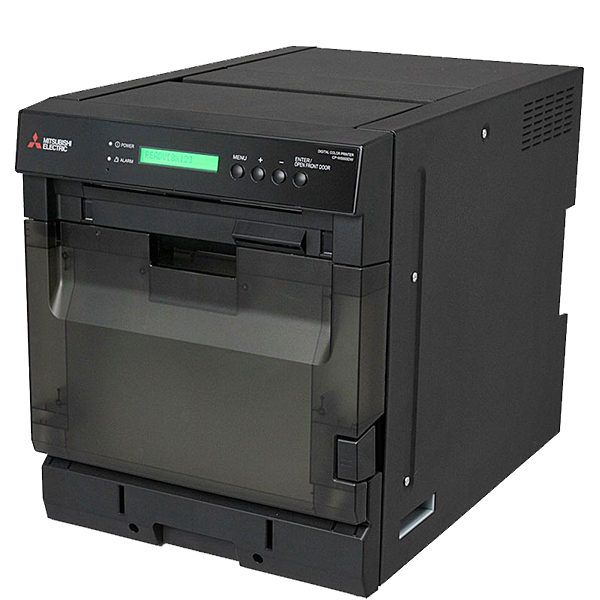 Mitsubishi are seen as innovators in this industry. As well as a very comprehensive range of photo printers, they also supply dye sub printers to the medical and security industries. Mitsubishi have many "firsts" including: The first Dye Sub Printer capable of printing 13 different sizes on one media size and the first compact printer with rollback technology. The Mitsubishi range of dye-sub printers is comprehensive and also includes a wide range of photo kiosk and dry-lab solutions.
Given the size of the company and the fact that it is well represented around the world and especially in the UK, you can be assured of a continued supply of media, spares and support for many years to come, which is crucial.
HiTi
HiTi Digital, Inc., a professional manufacturer and supplier of digital photo products and services, is well known for high-quality and innovative technology.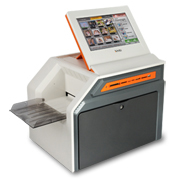 Founded in February 2001, HiTi has been highly praised for quality digital photo printers of ultra performance, stability and compact design. HiTi digital dye-sublimation photo printers have been awarded with 8 DIMA Digital Photo Printer Shoot-Out awards during PMA (Photo Marketing Association), one of the largest international trade fairs of the photo industry.  HiTi also offers professional image software designed for passport / ID photo format and photo card printers.
HiTi continue to create leading and innovative products such as Stand Alone Printers which don't need a computer to operate, Passport and ID Solutions, Printers with built-in WiFi and Large Capacity Printers (over 1,000 images online at any one time).
Fuji
Fuji Film are a well known brand in the photographic arena. They have offered a number of Dye Sublimation Printers over many years. However, during the last few years, other manufacturers have stolen the lead such that Fuji's traditional printers don't represent the best value for money or use the latest technology. Fuji have launched the ASK300 which is made by Mitsubishi for them.
Other Manufacturers
There are other suppliers in the market who we don't deal with for many different reasons. This is not necessarily because their products are inferior but often due to media availability, product pricing, products not being competitive within the market, printers being too large or heavy, a lack of printer drivers for the latest operating systems etc. We would rather concentrate on those we see as the major players, whose products we can support and supply.
It's important to remember that we use these printers ourselves on a daily basis so we know what works for us. If it's good enough for us to use then it's good enough for us to recommend.