Mitsubishi SmartD90RT
PhotoPrintMe is a photo printing system that gives your customers access to a wide variety of products and formats through a mobile device.
With access to an online catalogue to create photographic products which they can collect in your retail store.
No App download required!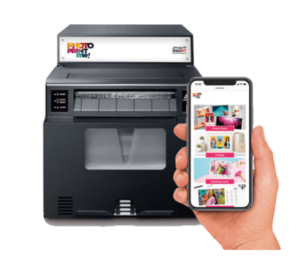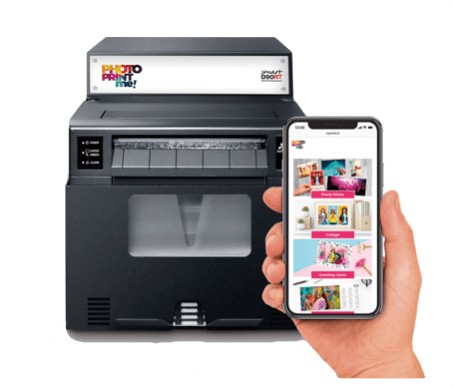 Smart D90RT with PhotoPrintMe
The Smart D90RT is a Mitsubishi D90 Printer with a small computer attached to the back of the printer which transforms the printer into a Retail Photo Solution. Like the Mitsubishi D90EV which is designed for the event market the D90RT is designed for the photo retailing market.
Unlike traditional Retail Photo Solutions where the visitor uses a touch screen in-store, the Smart D90RT utilises the highly successful PhotoPrintMe platform where visitors use their mobile phones to order a wide range of photo products ranging from simple photos to a selection of photo gift products. This task can be done from the comfort of their own home and products can then be collected in store.

The PhotoPrintMe has an optional passport and ID printing option built into the solution.


Smart D90RT Point of Sale
The SmartD90RT comes with a Point of Sale Kit containing:
– Overhead 16″x16″
– Magnet 2″x2″
– Posters A2 & A3
– Glass Sticker 12″x12″
– Display Brochure 4.6″ x 4.6″
– Printer POS