Mitsubishi CP-M15E Printer Bundle
The Mitsubishi CP-M15E is our currently our best selling printer and it's easy to see why:
The worlds lowest priced Dye Sub Roll Fed Printer in it's class.
Superb Quality.
Low Print Cost.
Rollback Technology – Print 6×4 and 6×8 from the same media.
Mac & PC Compatible
Large Print Capacity
Small Footprint
Our M15e Printer Bundle includes: CP-M15e printer, UK power cable, 6×8 Media, USB Cable, Print Catcher Tray and when purchased from us and additional years warranty (3 years in total)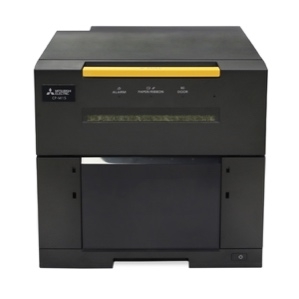 Super LOW Pricing !
The M15E is a real game changer in the dye sub printer world. The price of the M15E means this printer is ideal as a quality home photo printer which produces photos without any hassle quickly and efficiently within seconds. With a fixed price per print you can be assured of knowing exactly what you are paying for with each photo you print.

Better than an Inkjet
Up until now Inkjet printers have been the only real way to print photos at home but the fact you need special paper, expensive ink cartridges and all the hassle of them running out part way through means that people are now looking to the M15E especially now the cost of owning a professional quality Dye Sub Photo Printer has reached an all time low.
It's Amazing, the Print Quality is Astounding !

Well what can I say, I really wasn't sure about these type of printers, but with help and advice from System Insight I took the plunge and bought this one. IT'S AMAZING, the print quality is astounding, the cost per print is only around 10p for an 8×6, it prints direct from lightroom (editor: and any other software) so no additional software required and its a total doddle to set up and use.
For £350 its a total no brainer for amateurs or professionals who want a lab quality 8×6 photo printer with no inks to worry about drying out! – David Fieldsend
You can now use what the Professionals use.
Professional Photographers have used Dye Sub Photo printers for years when they needed to print lab quality photos at events and in their studios.
Theme parks and attractions also use them on a daily basis. They rely on Dye Sub printers because they are far superior to inkjet or laser printers for printing high quality photos at a low price per print.