Mitsubishi Photo Printer Range
Mitsubishi has been making Dye Sub Printers since 1994 and have a reputation for being a world leader in Dye Sublimation Technology. They actually manufacturer their own printers and also make printers for other companies like Kodak and Fuji. Their printers are standard usage in attractions and theme parks around the world and are also widely used in retail environments.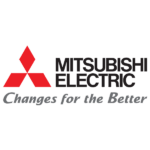 Mitsubishi Electric has announced important information regarding end of life status of their printers and print media. In time this will effect all Mitsubishi users. Read the Full Story
Mitsubishi Photo Printers – Current Stock
Here is the full list of current Mitsubishi Printers in stock.
Image
Name
Summary
Price
Stock
Details

Mitsubishi CP-D90DW

The CP-D90 is a compact quality dye sub photo printer. It supports 6×4,7×5,8×6 and 9×6 it also features rollback and panoramic prints up to 6×14 and 6×20. Works with PC or Mac and uses a variety of different media types for flexibility. It is possible to convert the D90 to a D90EV which then allows wireless printing of photos from a smart phone or tablet.  

£

895.00 ex-vat

In stock

Info / Buy Now
Mitsubishi Photo Printers – Discontinued Products
The following printers are discontinued and will no longer be available. Media for these printers is usually available for 10 years after the printer is discontinued.
| Image | Name | Summary | Details |
| --- | --- | --- | --- |
| | Mitsubishi Easyphoto System with CP-D70DW-S | This Easyphoto Kiosk includes the CP-D70DW-S printer. This model of printer can use any of the print sizes available for the red-fronted models (CK-D723, CK-D720, CK-D718, CK-D715). | Info & Media |
| | Mitsubishi CP-9550DW | This printer is now discontinued and the closest replacement products would be the CP-D70DW, CP-M1E, CP-M15E, CP-D90DW-P | Info & Media |
| | Mitsubishi CP-9550DWS | This printer is now discontinued and the closest replacement product would be the CP-D70DW-S System Printer | Info & Media |
| | Mitsubishi CP-9800DW | This printer is now discontinued and the closest replacement products would be the CP-D70DW, CP-M1E, CP-M15E, CP-D90DW-P | Info & Media |
| | Mitsubishi CP-9800DWS | This printer is now discontinued and the closest replacement product would be the CP-D70DW-S System Printer | Info & Media |
| | Mitsubishi CP-9600DW | It can produce 3.5"x5", 4"x6", 4.5"x 6", 5"x 7", 6"x 8" and 6"x 9" prints, and the USB-2 connection ensures fast download times. The high capacity print roll (600 prints per roll for 4"x6" size) helps to keep the cost per print down as well as increasing the autonomy of the printer. | Info & Media |
| | Mitsubishi Easyphoto ID70 System with CPD70DWU | This Easyphoto ID70 Kiosk includes the CP-D70DW-U printer. This model of printer can only use the CK-D746U media which is 6×4 in size. | Info & Media |
| | Mitsubishi CP9600DWS | This printer is now discontinued and the closest replacement product would be the CP-D70DW-S System Printer | Info & Media |
| | Mitsubishi CP-M15E | The CP-M15e is a very low-cost roll fed superb quality photo printer. It is ideal for the home or prosumer market. It prints 6×4, 7×5 and 8×6 prints and also features rollback and anti-curl technology. It has a very large print capacity of 750 (6×4) prints so also ideal for photo booths. Same superb build quality as all Mitsubishi Printers and comes with a two year warranty. PC and Mac compatible. | Info & Media |
| | Mitsubishi CP-K60DW-S | Despite having a DW-S suffix the K60DW-S can also be used with a PC or Mac. It is based upon the popular CP-D70DW but has interesting new features. It is possible to produce two different sized prints – 6×4 and 8×6 – from the same media whilst at the same time cutting down on media wastage. | Info & Media |
| | Mitsubishi CP-D80DW | The CP-D80DW keeps the compact and lightweight design of the CP-D70DW with measurements of 446 mm x 140 mm x 275 mm and still weighs in at only 12kg. | Info & Media |
| | Mitsubishi CP-D70DW | The CP-D70DW is a compact and lightweight photo printer capable of printing 6×4, 7×5, 8×6 and 9×6 photos. It is the workhorse of many a photographer or theme park and is one of our best selling printers. Print Capacity of 400 6×4 photos. Two year warranty and PC and Mac compatible. | Info & Media |
| | Mitsubishi CP-D70DW-S | The CP-D70DW-S is a SYSTEM PRINTER and as such doesn't work with a PC or Mac only Mitsubishi Systems. It can produce 6×4 images within 8.4 seconds with a print capacity of 400 images. | Info & Media |
| | Mitsubishi CP-D80DW-S | The Mitsubishi CPD80DW-S, is a SYSTEM PRINTER and not designed for use in a traditional way with a PC or Mac. It prints high-resolution photographs in just 11.3 seconds with a 96% reduction in energy consumption in stand-by mode. The CP-D80DW-S has the ability to produce two print sizes (15x20cm and 10x15cm) 8×6 from just one type of media. | Info & Media |
| | Mitsubishi CP-D707DW | Despite its compact design, the printer can hold a large quantity of paper thus enabling high volume printing (800 6×4 prints at one time). It has the same appearance as two single decker D70 printers stacked on top of each other but is a single unit. It is well suited to booth photography as it can hold up to 800 6×4″ prints at a time or can also be set up to hold two different print sizes at the same time. | Info & Media |
| | Mitsubishi CP3800DW | The CP3800DW is an 8 inch Dye Sub Printer capable of printing 6×8, 10×8 and 12×8 Prints. | Info & Media |
| | Mitsubishi CP-D90EV | The D90EV is a standard D90 with a special add-on to allow the printing of images wirelessly from a smart phone or tablet via WiFi. It is ideal for events and weddings. Very easy to use via a web interface. Supports 6×4,7×5,8×6 and 9×6 and panoramic prints. Works with PC or Mac and uses a variety of different media types for flexibility. The printer reverts to a standard D90 with the wireless unit disconnected. | Info & Media |
| | Mitsubishi CP-W5000DW | The W5000 is a fully featured compact double-sided printer, 8" duplex printer. It can print multiple sizes upto 12×8 with just one Media Type. It allows you to print double sided photos for photo books, calendars (wall and desktop), greetings cards and any product which needs to be printed on both print sides. It has a front display panel allowing you to easily check the status of the printer, remaining media and user notifications. | Info & Media |