Mitsubishi CP-W5000DW
The W5000 is a fully featured compact double-sided printer, 8" duplex printer. It can print multiple sizes upto 12×8 with just one Media Type.

The W5000 allows you to print double sided photos for photo books, calendars (wall and desktop), greetings cards and any product which needs to be printed on both print sides. It has a front display panel allowing you to easily check the status of the printer, remaining media and user notifications.
The Mitsubishi CP-W5000DW printer has now been discontinued.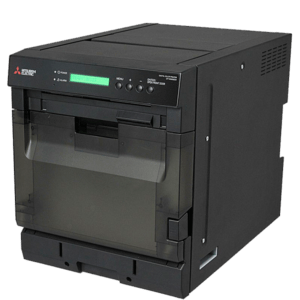 Photo Print Media for the Mitsubishi CP-W5000DW
---
About The Mitsubishi CP-W5000DW
---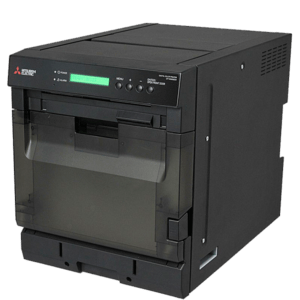 While being compact, the CP-W5000DW offers speed, large paper capacity and multiple print sizes. It comes with Mitsubishi Electric's one of-a-kind paper path switching method, never before seen in a small size duplex machine.
The CP-W5000DW is budget-friendly too.
Though designed for desktop use and compact, the CP-W5000DW can print up to 250 (dual-sided)* 8×12 sheets from a single roll of paper. This saves operating time and effort, and improves productivity
The CP-W5000DW provides dual-sided printing of multiple print sizes to cover a diverse range of on-demand photo finishing needs.
The vertical and horizontal cutters can be set to 10 different positions, producing 13 different print sizes. This provides the flexibility of multiple print-size options from just one printer, thereby offering maximum return with minimum investment.

Mitsubishi CP-W5000DW Accesories
---
| Image | Name | Price | Stock | Details |
| --- | --- | --- | --- | --- |
Photos of the Mitsubishi CP-W5000DW
---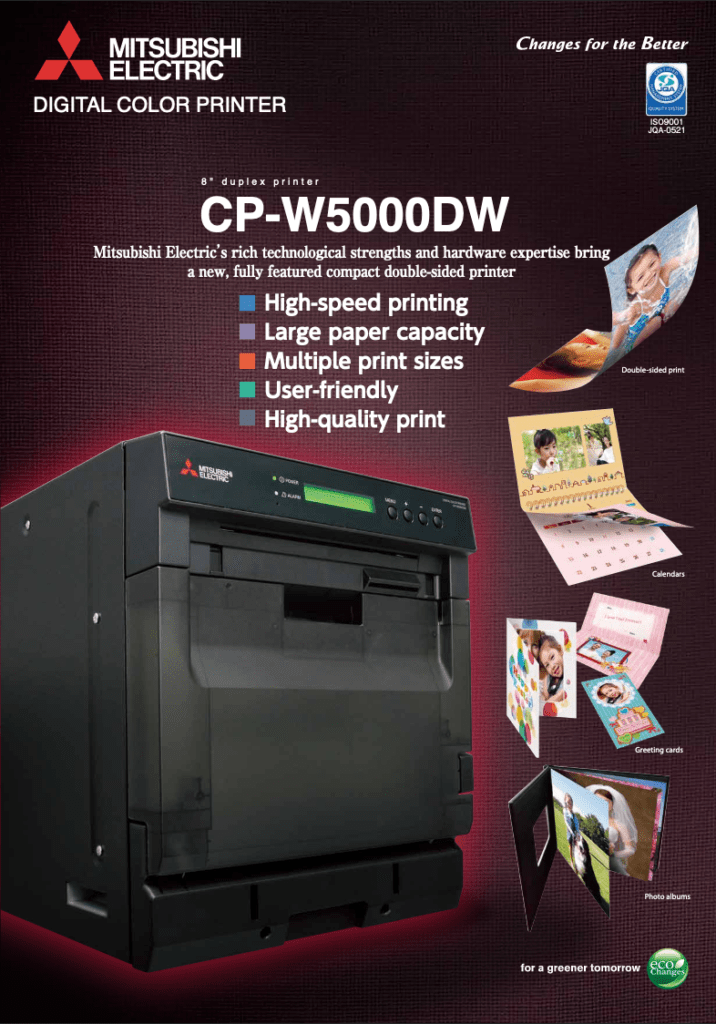 Video of the Mitsubishi CP-W5000DW
Printer Drivers, Manuals, Datasheets and Downloads for the Mitsubishi CP-W5000DW
---
Mitsubishi CP-W5000DW Specifications
---
Compatability
The Mitsubishi CP-W5000DW is compatible with both Windows & Mac
CP-W5000DW Weight and Dimensions
Approx. 29kg (64lbs)
Approx. 342 x 509 x 402mm (13.5 x 20.0 x 15.8″)
CP-W5000DW Print Speeds
203 x 305mm (8 x 12″) Approx. 83.9sec
203 x 254mm (8 x 10″) Approx. 75.4sec
203 x 203mm (8 x 8″) Approx. 69.4sec
178 x 127mm (7 x 5″) Approx. 39.4sec
152 x 102mm (6 x 4″) Approx. 30.3sec
CP-W5000DW Print Sizes
203 x 305mm (8 x 12″)
203 x 254mm (8 x 10″)
203 x 203mm (8 x 8″)
178 x 127mm (7 x 5″)
152 x 102mm (6 x 4″)