Mitsubishi CP-D90RT
The Smart D90RT is a Mitsubishi D90 Printer with a small computer attached to the back of the printer which transforms the printer into a Retail Photo Solution.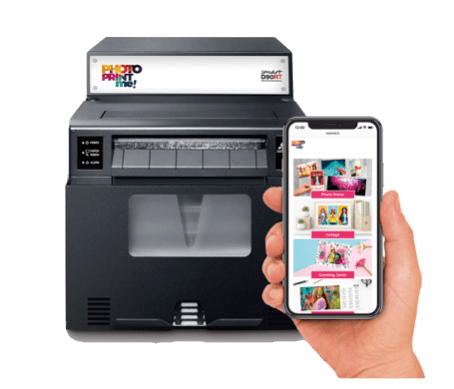 Photo Print Media for the Mitsubishi CP-D90RT
---
About The Mitsubishi CP-D90RT
---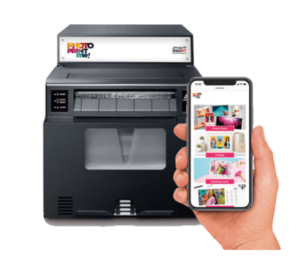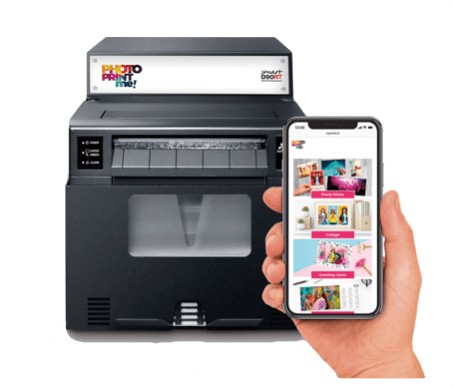 PhotoPrintMe is a photo printng system that allows customers the freedom to choose from a wide variety of products an formats using only their mobile device. They can do this simply by accessing an online catalogue showing all your photographic products, accessible from either directly in your shop or anywhere else (home, office, travelling)
Mitsubishi D90RT PhotoPrintMe is a comprehensive photography service that includes:
Printer: CP-D90DW Series printer which (thanks to its small footprint) requires a small amount of space to product many different print options and features.
Online Catalogue: You can choose from a wide variety of photographic products which you can customise for your store.
Advertising Material: Point of Sale promotional materials which you can use to promote your in-store photographic business.
Optional Photo-ID Service: For an optional subscription charge you can offer biometric Passport and ID Photographics simply by connecting a mobile phone or tablet screen to the printer.
Mitsubishi CP-D90RT Accesories & Flightcases
---
Photos of the Mitsubishi CP-D90RT
---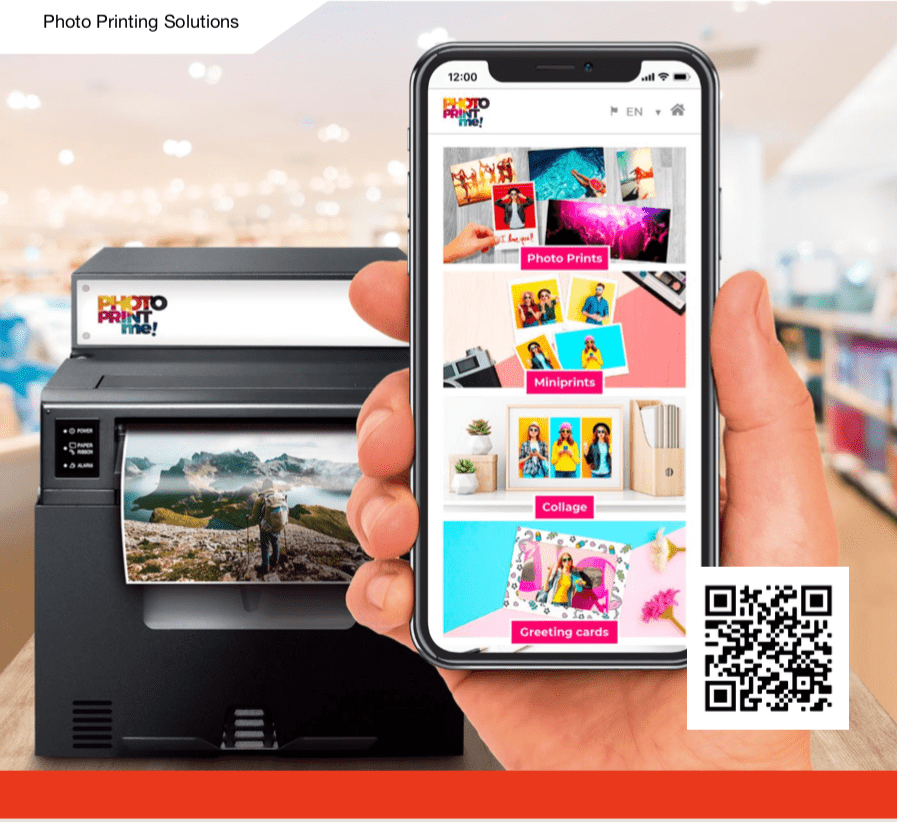 Video of the Mitsubishi CP-D90RT
Printer Drivers, Manuals, Datasheets and Downloads for the Mitsubishi CP-D90RT
---
Mitsubishi CP-D90RT Specifications
---
Compatability
Compatible with Windows, android & Apple
CP-D90DW-P Weight and Dimensions
14kg (30.0lb)
275 / 365 / 237 mm
CP-D90DW-P Print Speeds
3.5 x 5″ 8.4 sec
4 x 6″ 7.8sec
5 x 7″ 13.2 sec
6 x 8″ 14.6 sec
CP-D90DW-P Print Sizes
3.5 x 5″
4 x 6″
5 x 7″
6 x 8″