Mitsubishi CP-D90EV
The printer is equipped with WIFI, so the photographer can print photos by sending them directly from camera to printer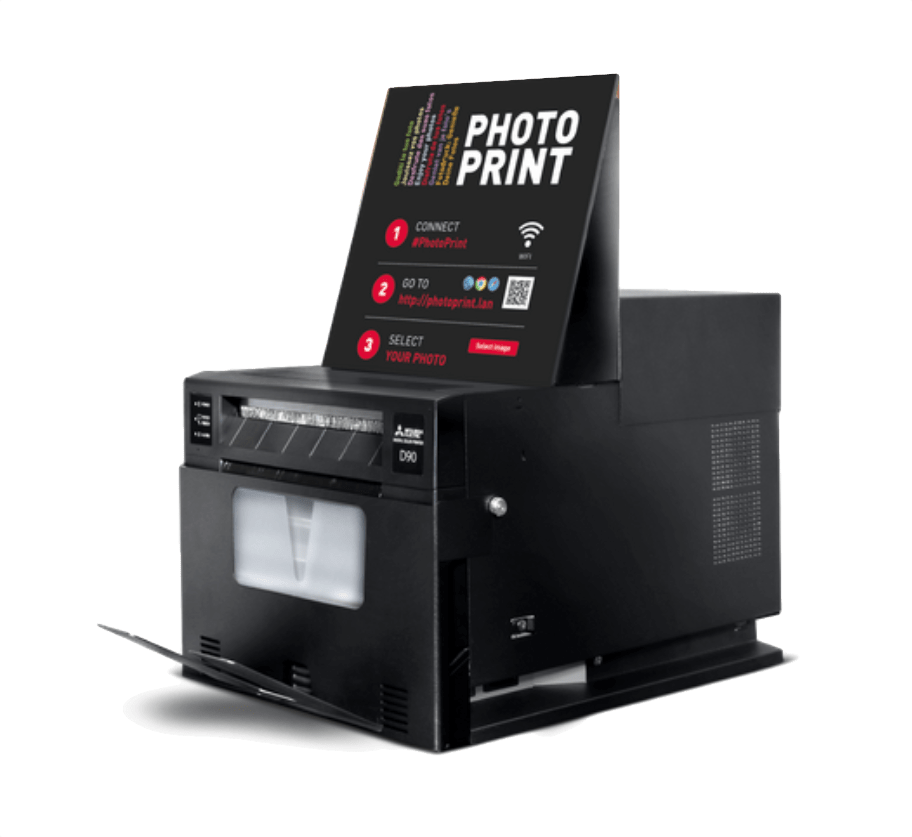 Photo Print Media for the Mitsubishi CP-D90EV
---
About The Mitsubishi CP-D90EV
---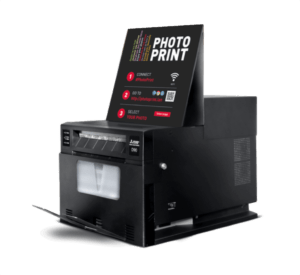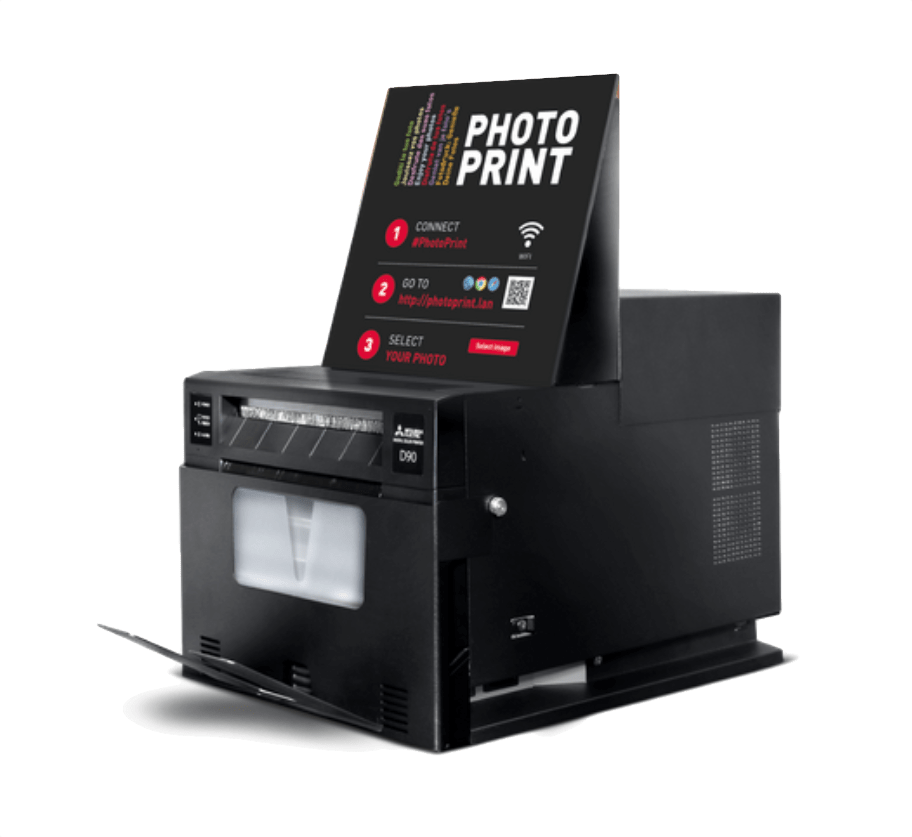 Mitsubishi have revolutionised the way Dye Sub Printers work with the Smart D90EV Photo Printer. Building on the success of the last 20+ years of Dye Sublimation Printers and the popular CP-D90, the Mitsubishi Smart D90EV Photo Printer allows printing of images via WiFi and smart phones and brings a variety of benefits not seen before in a Photo Printer.
One of the most exciting features of the Mitsubishi Smart D90EV Photo Printer is the ability for guests at a function or event to print their own photos and even upload their images to social media with an inbuilt hashtag. Photos can be automatically branded and selfie or polaroid style images can be printed instantly. With the introduction of Mitsubishi's superb perforated media the opportunities are endless. The D90 and D90EV can even print Panoramic Photos up to 6″x20″
The Mitsubishi Smart D90EV Photo Printer opens up a world of possibilities and allows you to provide a new and exciting range of possibilities for your clients and guests.
Mitsubishi's Perforated Print Media allows the printing of Selfie and Polaroid prints with a clever tear off portion which can be branded for the event. This brings a new life to photo prints especially when the guest can print themselves simply and quickly from their phone without even the need to download an app!
The Smart Photo Printer is easy for your guests or clients to use. No app needs to be downloaded you just connect to the printers wifi (no internet connection required) and fire up your browser. The rest is simplicity itself and you'll be creating great photos and selfies within seconds.
The automatic branding can be pre-configured or the user can select for themselves.
The Mitsubishi Smart D90EV is a fantastic high quality dye sub photo printer designed for event printing. Mitsubishi have created a new stand alone printer with cutting edge technology, where guests at events can quickly and easily print their photos via a smartphone or a wifi equipped camera. You can even print a selfie! Instant Printing has become social!
Mitsubishi CP-D90EV Accesories & Flightcases
---
Photos of the Mitsubishi CP-D90EV
---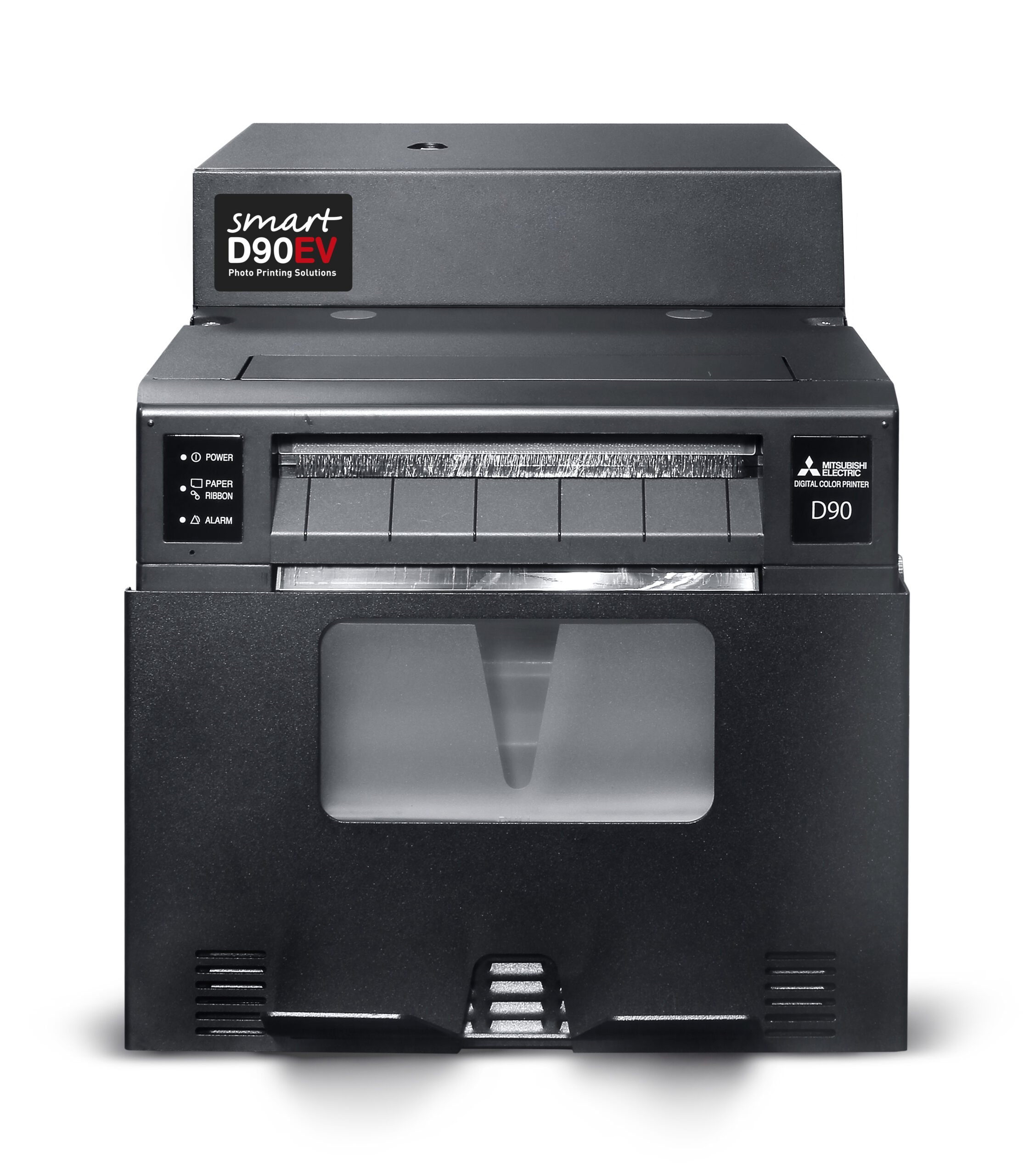 Video of the Mitsubishi CP-D90EV
---
Printer Drivers, Manuals, Datasheets and Downloads for the Mitsubishi CP-D90EV
---
Mitsubishi CP-D90EV Specifications
---
Compatability
Compatible with both Windows & Mac
Weight and Dimensions
275 x 298 x 365mm
18 kg
Print Speeds
format 10×15 152×102 mm / HIGH SPEED 7,8 sec HIGH QUALITY 16.8 sec
format 13×18 127×178 mm / HIGH SPEED 13,2 sec HIGH QUALITY 28,8 sec
format 15×20 152×203 mm / HIGH SPEED 14,6 sec HIGH QUALITY 32,2 sec
format 15×20 152×203 mm / HIGH SPEED 16,2 sec HIGH QUALITY 35,8 sec
Print Sizes
10×15
13×18
15×20
15×20