Mitsubishi CP-D80DW
The CP-D80DW is capable of letting users print sizes up to 15×20 (6×8") from a single type of media. No need for swappping paper rolls, reducing your keeping stock of multiple types of media.

Designed with space in mind, its footprint and less types of media makes CP-D80DW a best-selling value model.
The Mitsubishi CP9550DW printer has now been discontinued. Check out our current models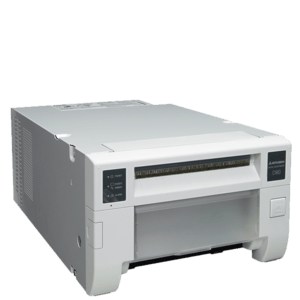 Photo Print Media for the Mitsubishi CP-D80DW
---
About The Mitsubishi CP-D80DW
---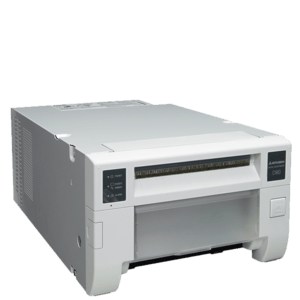 The latest innovation by Mitsubishi Electric in digital sublimation printing. The CP-D80DW, also designed with space in mind, prints high resolution photographs in just 11.3seconds with a 96% reduction in energy consumption in stand-by mode.

The outstanding feature in the new CP-D80DW is the possibility to produce two print sizes (5x15cm (2×6") and 10x15cm (4×6")) from just one media paper saving time, reducing stock references and making maintenance and use easier. CP-D80DW is designed to reduce power consumption in sleep mode by up to 96%. Standby power refers to the electric power consumed by electronic appliances while they are switched off or in a standby mode.

New Rewind Function has been included in order to optimize the 10x15cm (4×6") prints. When the last half part of the ribbon patch is not used in the last order it can be capable for next printing order of 10x15cm (4×6"). This function cannot be used with Fine mode or Matte print. *10×15 (4×6") print speed 8.4sec in Fine mode without rewind function.
Mitsubishi Electric's printers incorporate the newly developed image processing methods making possible to reproduce smooth edges and natural images at 300DPI. A matte finish is a highly textured print finish, similar to that of a satin finish. It is much duller and does not reflect light. Many photographers prefer to produce matte finishes due to market demands.

CP-D80DW is convenient for professionals who require Mitsubishi Electric's high quality in a small and compact design which fits seamlessly into any installation space. The CP-D80DW is ideal for environments that suffer a higher level of pollution or dust. It has in-built separators that are designed to circulate the air more efficiently, keeping the heads separated from the power supply and reducing the level of contamination in the printing zone.


Mitsubishi CP-D80DW Accesories & Flightcases
---
Photos of the Mitsubishi CP-D80DW
---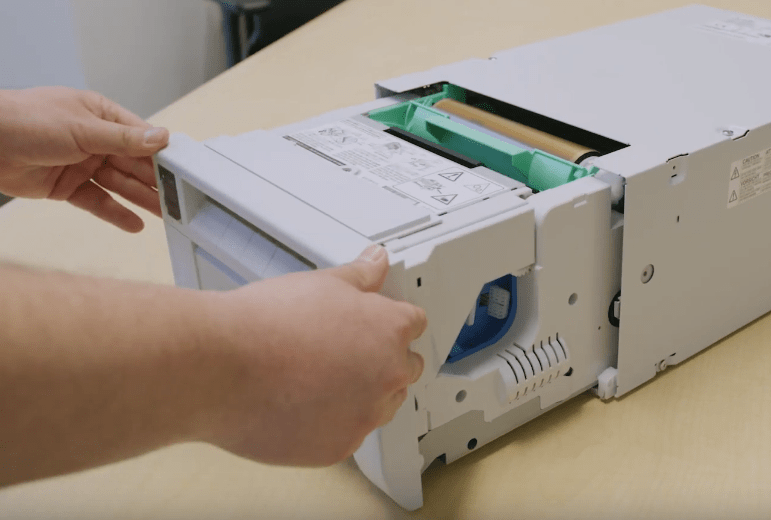 Video of the Mitsubishi CP-D80DW
Printer Drivers, Manuals, Datasheets and Downloads for the Mitsubishi CP-D80DW
---
Mitsubishi CP-D80DW Specifications
---
Compatability
The Mitsubishi CP-D80DW is compatible with both Windows & Mac
CP-D80DW Weight and Dimensions
12kg (26.5lb.)
275 / 446 / 170 mm
CP-D80DW Print Speeds
5×15, 50×152 mm 8.3 sec
10×15, 152×102 mm 11.3 sec
13×13, 127×127 mm 16.2 sec
13×18, 127×178 mm 18.2 sec
15×15, 152×152 mm 19.3 sec
15×20, 152×203 mm 21.5 sec
CP-D80DW Print Sizes
10x15cm / 4×6″
13x18cm / 5×7″
15x20cm / 6×8″
15x15cm / 6×8
13x13cm / 5×5″