Mitsubishi CP-M1E
The CP-M1E Mitsubishi Electric's Photo Printer delivers exceptional print quality, a printing volume up to 750 prints (10×15 cm, 4×6″) and a very easy media replacement in a reduced footprint. The result is a very powerful printer model, saving time and operational costs.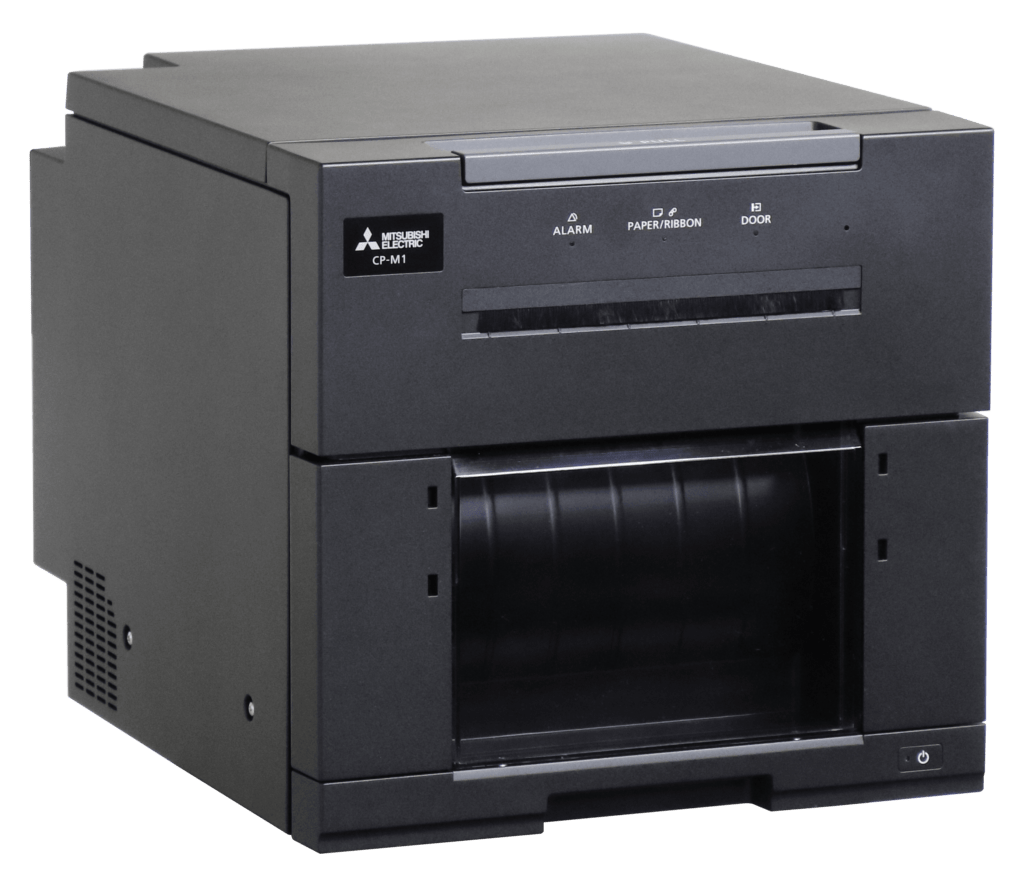 Photo Print Media for the Mitsubishi CP-M1E
---
About The Mitsubishi CP-M1E
---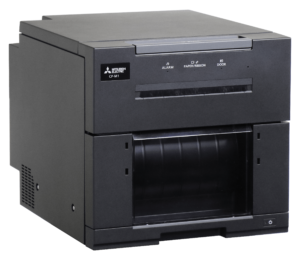 No compromise on print details in bright or dark prints. Designed with Mitsubishi's proprietary print-head control engine & image processing algorithms enable printing of high quality photos, delivering a Superior color depth and Extreme detailed output.

With up to 750 prints (10x15cm) capacity in a very reduced size, it's a very complete solution perfect for high capacity demand and less media exchange operations, resulting cost saving model and perfect for kiosk & photo booth use.

New Rewind function optimizes the 10x15cm /4×6") prints. When the last half part of the ribbon patch is not used in the last order it can be capable for next printing order of 10×15 (4×6"). Fine mode doesn't allow Rewind function.

The new media exchange method is user-friendly design to make media reloads quick and easy. It allows immediate loading when taken out of the box. Media replacement is so simple as 3 easy steps accessible from the front of the printer.

The CP-M1E comes with a new Dust-resistant design, that minimizes operational and printing issues caused even when installed in dusty environment. That's perfect for photobooth. Air flow paths of power circuitry and the thermal head in the print engine are discrete and separate and designed with positive pressure air-flow that forces out dusts and small particle while providing efficient cooling to the print engine.

Whilst the M1E and M15E may have the same features they use different media. The M15E is cheaper than the M1E although the media is slightly more expensive. The M1E on the other hand is more expensive to buy but uses cheaper media. This type of pricing strategy is not new in the printer market and laser printer manufacturers have been offering these type of products for some time.
Mitsubishi CP-M1E Accesories
---
| Image | Name | Price | Stock | Details |
| --- | --- | --- | --- | --- |
Photos of the Mitsubishi CP-M15E
---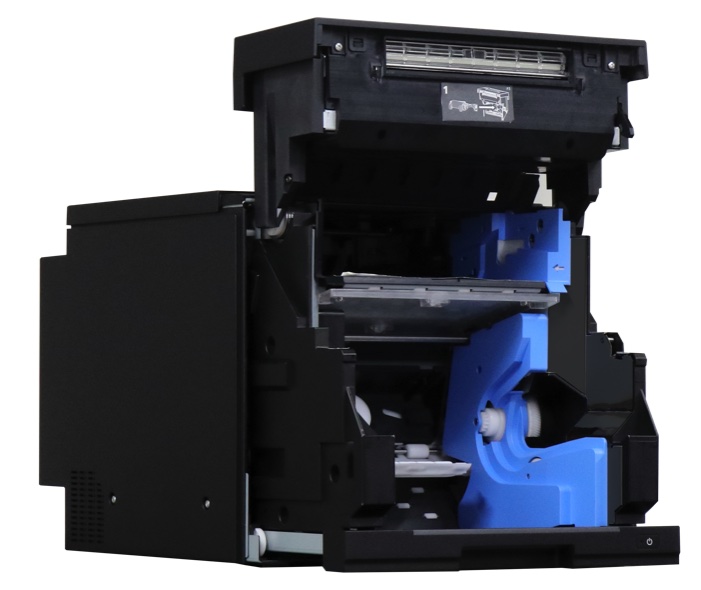 Video of the Mitsubishi CP-M1E
---
Printer Drivers, Manuals, Datasheets and Downloads for the Mitsubishi CP-M1E
---
Mitsubishi CP-M1E Specifications
---
Compatability
Compatible with both Windows & Mac
Weight and Dimensions
350mm(D) x 300mm (W) x 281mm (H)
14kg
Print Sizes
2×6″
3.5×5″
4×6″
6×6″
5×7″
6×8″
Key Features
Warranty – 2 Years OR 100,000 Prints
Compact Design- Allows easy transportation & installation in a reduced space.
Perfect for Photo Booths and Events.
Large Print Capacity – 750 6×4 Prints OR 375 6×8 Prints
Print Speed – 12 secs
RollBack Technology – Yes
Gloss & Matte – Yes
Print Quality, deeper blacks and vivid colours, smooth definition whilst remaining crisp
Curl effect from the paper roll are countered by the Anti-Curl system
You get a huge amount of printer from one roll, 375 6×8 prints without having to change media
The best print quality, Mitsubishi's proprietary print-head control engine & image processing algorithms enable printing of high quality photos