Mitsubishi CP-M15E
The Mitsubishi CP-M15E is one of the best Dye Sub Photo Printer. It has one of the largest media capacities of any Dye Sub Printer for its size. It holds almost twice as much media as the CP-D70, D80 and D90 printers and comes with a host of new features.

The Mitsubishi CP-M1E almost the same printer at the M15E, however this is aimed more at people who plan to print thousands of prints.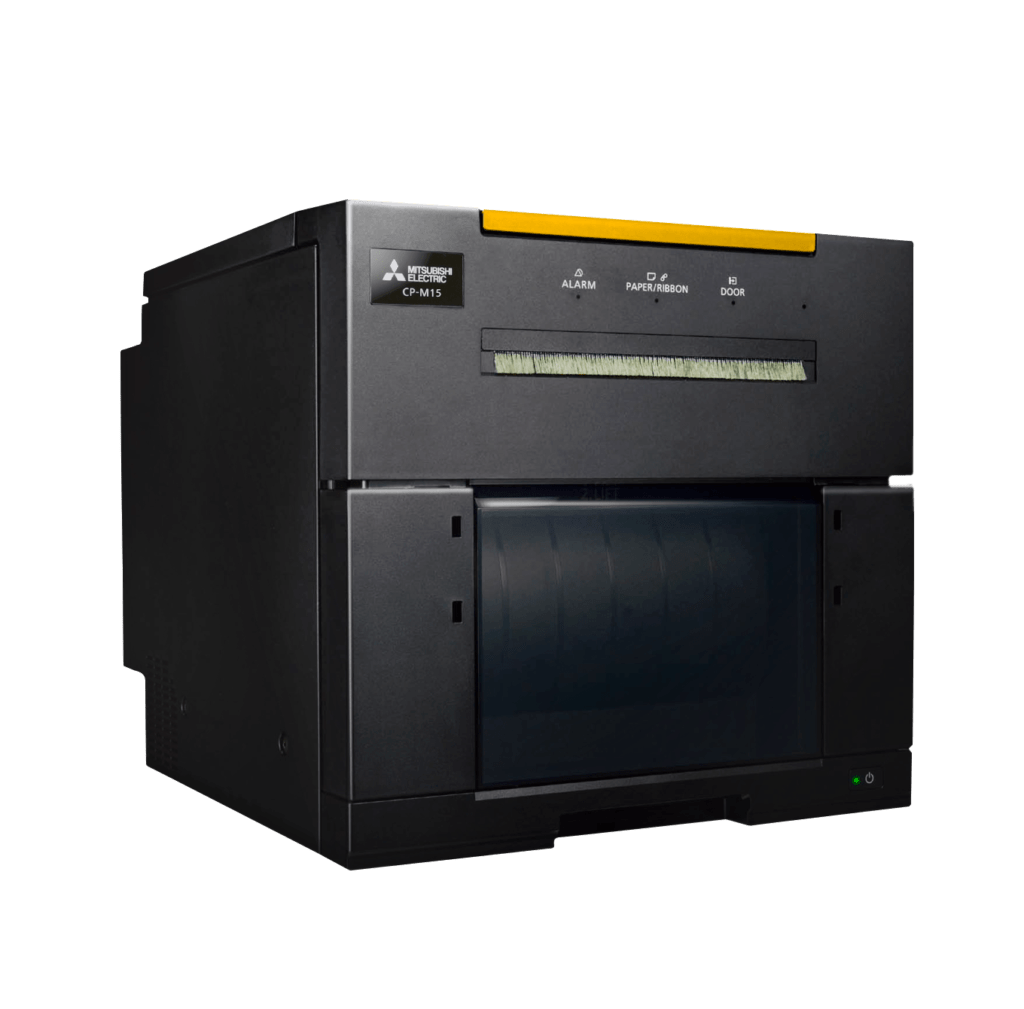 Photo Print Media for the Mitsubishi CP-M15E
---
About The Mitsubishi CP-M15E
---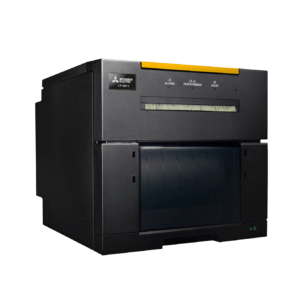 The Mitsubishi CP-M15E is the perfect choice as a home photo printer.
But you don't just have to take our word on it, check out what ePhotozine say about it!
As a home user, when you want to print off your photos, your typically either look at using your home inkjet printer, or an online service. The problem with both is they can end up costing you a lot of money, and they are a faff.
The M15E is super easy, once the printer has been installed, all you do it click print. The printer could sit there for years, and the ink won't go off, the printer won't need to clean it's nozzles. You simply click print, and it will!
The M15E is one of the first Dye Sub Photo Printer that's affordable for home use, that allows you to print up to 6×8.
Each print has a fixed cost on the M15E, as it uses Dye Sub technology, it's one less headache to worry about, so you can print as much or as little colour as you want, it will all cost you the same.
The printer has a gloss and matt effect, all on the same paper. There is only one type of paper and ink that you can buy for this printer, and they come in a pack!
The best thing about these printers, it's what the professionals use, whether that be at a theme park, a gala dinner, or your local photo shop, they all use Dye Sublimation technology, so you won't miss out on quality.
There are going to be two printer which you should be considering if you're an Event Photographer, the M15E and the M1E. They are practically the same printer, however the M15E has a cheaper unit cost, as a result the consumables are most expensive. The M1E is therefore more expensive, however has lower running costs.
We've worked out which ones right for you based on how much you printer, simple check out: Which printer to buy? M1E or M15E?
This printer excelled in all areas in comparison to other Dye Sub Photo Printers, about the only negative thing you can say about it, is that it doesn't print 6×9, but 6×8 seems to be the new normal now.
For years now Mitsubishi have been ahead of the game with their printer releases, and as an event photographer, you'll always going to be asking the relevant questions about a printer, which sizes does it print, how quick does it print, what are the consumable costs, is the print quality good, how big is the printer. The M15E answers all of these questions ranking number 1 in all areas.
Mitsubishi CP-M15E Accesories
---
| Image | Name | Price | Stock | Details |
| --- | --- | --- | --- | --- |
Photos of the Mitsubishi CP-M15E
---
Video of the Mitsubishi CP-M15E
---
Printer Drivers, Manuals, Datasheets and Downloads for the Mitsubishi CP-M15E
---
Mitsubishi CP-M15E Specifications
---
Compatability
Compatible with both Windows & Mac
Weight and Dimensions
350mm(D) x 300mm (W) x 281mm (H)
14kg
Print Sizes
9x13cm
10x15cm
13x18cm
13x20cm
Key Features
Warranty – 2 Years OR 100,000 Prints
Compact Design- Ideal for Home, Events or Photo Booths
Large Print Capacity – 750 6×4 Prints OR 375 6×8 Prints
Print Speed – 6×4 = 9.5s
RollBack Technology – Yes
Gloss & Matte – Yes
Print Quality, deeper blacks and vivid colours, smooth definition whilst remaining crisp
You get a huge amount of printer from one roll, 375 6×8 prints without having to change media
The best print quality, Mitsubishi's proprietary print-head control engine & image processing algorithms enable printing of high quality photos
You can print 6×4 and 6×8 from the same media with no wastage, allowing you to expand your price range at an event
Print costs are low