HiTi P510si
The HiTi P510Si photo printer gives photographers a lightweight roll-type dye-sublimation Digital Mobile Studio. This printer can operate stand alone or with a Windows or Mac.
The HiTi P510Si has also got built in Wifi so you can print straight from your camera to your computer – no computer needed – making it the ideal solution for the Event Photographer. Designed as an easily movable roll-type printer and weighing only 13.6kg, the P510Si brings the flexibility to do on-location photo finishing.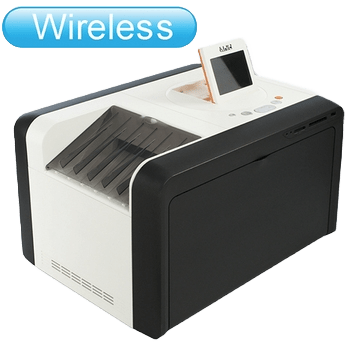 Photo Print Media for the HiTi P510si Photo Printer
---
About The HiTi P510si
---
As with all HiTi Photo Printers the quality is superb, with the ability to print 16.77 million true colours. It's no wonder that professional photographers use HiTi photo printers instead of conventional photo labs!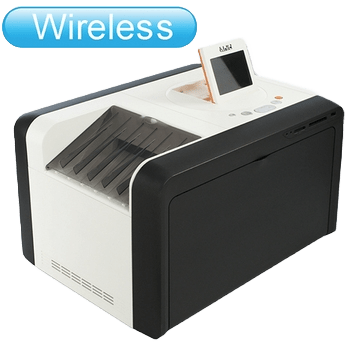 By adding an all-new OEE II image processor, HiTi is leading the industry in providing 10-bit deep color performance and unparalleled RGB-Level. The exclusive HiTi colour technology and 10-bit colour engine create vibrant colours as well as natural and continuous tones, offering both professionals and amateurs the best colour output quality.
Do you want to offer something different to your clients? Why not brand your images with a logo/text or even a frame themed for your event?
On the P510Si, this is very simple and quick to do. It even comes with FREE E-Frame converter software to enable your overlay to be compatible with the printer. You can easily select all images or just individual images to print with a frame. This function is very similar to the Mitsubishi Click System, but without the high price tag!
Print Media is available in three sizes (6×4, 7×5, 8×6) allowing a total of four different print sizes to be printed (6×2, 6×4, 7×5, 8×6). This is possible as the P510 series can print either 6×2 or 6×4 on 6×4 media.
The front loading design of the HiTi P510si printer allows for easy access to the ribbon and paper roll resulting in easy and efficient maintenance procedures. Media can also be changed part way through a roll allowing you to change print media size to suit.
The media and accessories listed below are suitable for the HiTi P510si photo printer. The following photo printers are similar offering prints from six inch roll media with print sizes from 6×4 inch prints up to 6×9 inch prints. Some printers may not offer all print sizes so check product details before ordering.
HiTi P510si Accessories & Flightcases
---
Printer Drivers, Manuals, Datasheets and Downloads for the HiTi P510si
---
HiTi P510si Specifications
---
Compatability
Compatible with both Windows & Mac
Weight and Dimensions
392 x 298 x 245mm
13.6kg
Print Size & Speed
4″ x 6″ prints: approx. 12 seconds
5″ x 7″ prints: approx. 18 seconds
6″ x 8″ prints: approx. 19 seconds
6″ x 9″ prints: approx. 21 seconds
Key Features
2 Years' Warranty
Stand Alone
Multiple Print Sizes
built in wifi
Smoother Definition – Text and images appear sharper
Versatile – Gloss and Matte from the same paper
WiFi – Built-in so can print straight from the camera.
LCD Display – LCD Display so you can use without a computer
Smoother Definition – Text and images appear sharper