HiTi P510S
The HiTi P510S photo printer gives photographers a lightweight, roll-type, dye-sublimation Digital Mobile Studio.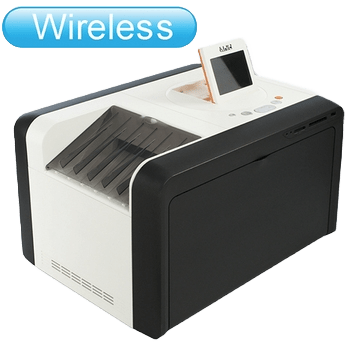 Photo Print Media for the HiTi P510S
---
About The HiTi P510S
---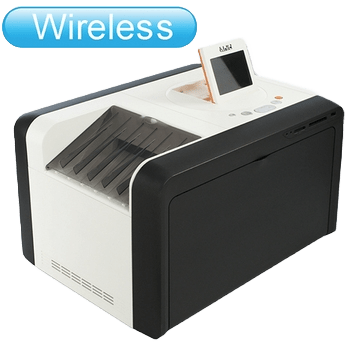 The P510S Printer is great for the event photographer or anyone printing on-site. Photobooth operators love it too because of the compact size, low weight and the 2×6 strip cut feature. The P510K Printer adds a larger screen and is designed as a standalone photo kiosk.
Utilizing a graphic user interface on a 3.6-inch LCD, it is very easy to operate HiTi P510S printer without the need of a computer. With less clicks and intuitive user-interface design, printing a photo can be a much easier and faster experience.
By adding an all-new OEE II image processor, HiTi is leading the industry in providing 10-bit deep color performance and unparalleled RGB-Level. The exclusive HiTi Color technology and 10-bit Color Engine create vibrant colors as well as natural and continuous tones, offering both professionals and amateurs the best color output quality.
The front loading design of the HiTi P510S printer allows for easy access to the ribbon and paper roll resulting in easy and efficient maintenance procedures.
HiTi P510S photo printer delivers industry-leading performance and consumes less power. The total power consumption of HiTi P510S is about 300W, and less than 20W as printer is idling.
HiTi P510S Accesories & Flightcases
---
Printer Drivers, Manuals, Datasheets and Downloads for the HiTi P510S
---
HiTi P510S Specifications
---
Compatability
Compatible with both Windows & Mac
Weight and Dimensions
430 x 305 x 340 mm
Approx. 13.6 kg (ribbon / paper are not included)
Print Sizes & Speed
4″ x 6″ prints: approx. 12 seconds
5″ x 7″ prints: approx. 18 seconds
6″ x 8″ prints: approx. 19 seconds
6″ x 9″ prints: approx. 21 seconds
Key Features
Versatile – Gloss and Matte from the same paper
Ideal for Event Photography
LCD Display so you can use without a computer
Now enabled a 2×6″ strip auto cut! Excellent for Photo booths (Win/Mac).
Import and print own custom designed templates and borders
Affordable Wireless Photo Transmitter