[vc_row][vc_column][/vc_column][/vc_row][vc_row bg_type="no_bg" fullwidth="no"][vc_column][vc_row_inner][vc_column_inner][vc_column_text]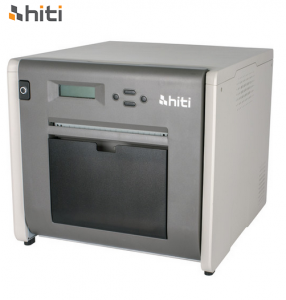 The HiTi P525L is the latest printer to be released from HiTi and replaces the popular P520L both of which are perfect for on-site printing. Also the P525L has a new design and is compact and easy to move from event to event.
Its wireless capability means it's great for photo booth style events as it can print straight from your iphone and android phones via an app called PrinBiz. The HiTi P525L will also print straight from a tablet or camera, which is really handy for event printing, for example, weddings or black-tie events.
The HiTi P525L is both Windows and Mac OSX compatible with the latest drivers available from our website.
Why not add a HiTi WiFi dongle  to the P525L to enable remote printing. A Hi-Ti card reader can also be added which gives increased flexibility. This ensures the P525L is both versatile and cost effective. Also the HiTi Wifi dongle can be added at any stage.[/vc_column_text][/vc_column_inner][/vc_row_inner][vc_video link="https://www.youtube.com/watch?v=JglkenZ1x04″ el_width="40″ align="center" title="How to change the ribbon on the P525L"][vc_row_inner][vc_column_inner][vc_column_text]The P525L can print matte or glossy on the same media roll allowing you to fully cater for your customers' needs. A simple tick box (driver for Windows, print page for mac) will allow you to change between both.
The P525L has the ability to produce 6×4, 7×5 and 6×8 making it extremely versatile to meet the needs of any event. With each size, there is a specific media pack you can purchase to ensure you keep your running costs as low as possible.
The P525L is still a lightweight and compact printer, weighing 18kg and measuring 327(W) x 300(H) x 359(D) mm. As it is slightly larger than some other current models this means you are able to hold a lot more media in the printer at any one time. This is not only beneficial for certain types of events, you also don't need to order media so often and makes it an ideal printer for photo booths.[/vc_column_text][/vc_column_inner][/vc_row_inner][vc_row_inner][vc_column_inner][vc_message message_box_color="sky"]
Quick Look at the P525L
Compatibility – Windows and Mac Compatible
Media – 5 or 6 inch roll fed
Multiple Print Sizes – 6×4, 7×5 and 8×6
Smoother Definition – Text and images appear sharper
Versatile – Gloss and Matte from the same paper
Wireless – Can print straight from a camera, tablet and smart phone via an App
LCD Display – There is a LCD display on the front of the printer where you can check media and printer staus.
[/vc_message][/vc_column_inner][/vc_row_inner][vc_column_text][/vc_column_text][/vc_column][/vc_row][vc_row][vc_column][vc_column_text]This great feature means it has the ability to hold 500 6×4 prints. This is perfect for a Photo Booth set-up and great for a wide variety of events. As you can print straight from a phone or tablet, you can leave the P525L printer and allow clients to print their own photos. As the P525L can hold 500 prints you also don't have to worry about changing the media part way through an event – the P525L can print non-stop for over 1.5 hrs.

[/vc_column_text][vc_message message_box_color="success"]
HiTi P525L Useful Links
[/vc_message][vc_text_separator title="HiTi P520L Media" color="sky" border_width="2″][/vc_column][/vc_row][vc_row][vc_column][vc_column_text]
Frequently asked Questions
[/vc_column_text][/vc_column][/vc_row][vc_row][vc_column][vc_toggle title="What is the difference between the P520L and the P525L?" open="true" el_id="1485532527502-550914a0-7317″]The P525L has a new longer life print head. It also has NFC connectivity built in so that it is easy to use with a smartphone. The media for the P525L is the same as the P520L.[/vc_toggle][vc_toggle title="Do the P520 and P525 printers use the same consumables?" open="true" el_id="1485781682760-ddc02c4a-944c"]The P520 and the P525 use the same print media and it is fully compatible with both. Other HiTi Print media is not compatible with these printers and you can only use media designed for these printers.[/vc_toggle][vc_column_text]
What we think of the HiTi P525L
We have always been fans of HiTi printers. Also the P525L is yet another improvement on a great line of printers. With WiFi capabilities (HiTi have had this for many years on different printers). Also having a card reader option (HiTi had card readers in printers back in 2004!) it's an ideal printer for instant photo printing. It also has a larger roll size but still remains a printer that you can easily carry.
[/vc_column_text][/vc_column][/vc_row][vc_row][vc_column][/vc_column][/vc_row]