[vc_row bg_type="no_bg" fullwidth="no"][vc_column][vc_row_inner][vc_column_inner][vc_column_text]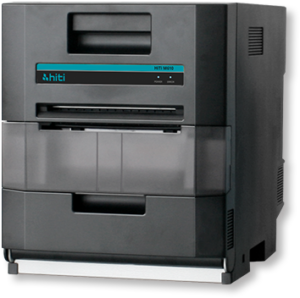 The HiTi M610 is the latest generation of high volume photo printers to provide you an efficient and flexible operating experience. It has the ability to connect to both computers and mobile devices via WiFi or NFC. This is due to its superb wireless and multi-connectivity features!
The M610 builds on the success of the popular P750L and although slightly cheaper can still print upto 750 photos without needing to have the media changed.
Prints a 4×6″ print size image in just 14 seconds.
Holds a high volume capacity of 750 4″x6″ prints which gives a longer running cycle of media without frequent consumable replacement.
HiTi M610 is both Windows and Mac OSX compatible with the latest drivers available from our website.[/vc_column_text][/vc_column_inner][/vc_row_inner][vc_row_inner][vc_column_inner][vc_message message_box_color="sky"]
Quick Look at HiTi's M610
Compatibility – Windows and MAC Compatible
High Capacity – Printer holds 750 6″x4″ prints on one media roll
Fast Printing – Prints a 6″x4″ image in just 13 seconds!
Multiple Print Sizes – 6″x4″and 8″x6″ (6 inch roll fed)
Smoother Definition – Text and images appear sharper
Versatile – Glossy and Matte prints from the

same

paper
Visit our WebShop for current pricing! – HiTi M610 Photo Printer
[/vc_message][/vc_column_inner][/vc_row_inner][vc_row_inner][vc_column_inner][vc_column_text]The HiTi M610 can print matte or glossy on the same media roll allowing you to fully cater for your customers' needs. A simple tick box (driver for Windows, print page for MAC) will allow you to change between the two.
It has the ability to produce 6″x4″ and 6″x8″ prints making it extremely versatile to meet the needs of any event. With each size, there is a specific media pack you can purchase to ensure you keep your running costs as low as possible and much more cost effective.
The M610 weighs in at 15kg and measures 290(W) x 350(H) x 375(D) mm.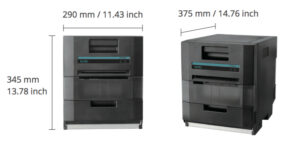 [/vc_column_text][/vc_column_inner][/vc_row_inner][/vc_column][/vc_row][vc_row][vc_column][vc_cta h2="What we think of the HiTi M610 Photo Printer" color="sky"]Positives, What we like about the M610
Large media capacity to avoid changing media on a regular basis although the HiTi 750L can hold even more media albeit it's heavier at 26kg.
Light enough to be portable
6×4 and 6×8 Photo printing options
Windows and Mac compatibility
Inexpensive price per print.
Negatives, Some of these might not matter to some people but they are worth pointing out.
No ability to print 7×5 photos
No Wireless Option like some other HiTi models.
No Panoramic Option
No Display on the front like some other HiTi Models although most printers don't have these. There is a small LED which indicates paper / ribbon out.
Ideal for:
Kiosks
Event Photography
Theme Parks
Office Use
[/vc_cta][/vc_column][/vc_row]