HiTi is well known for high-quality, innovative and cutting edge technology. HiTi Printers have revolutionised the way Dye Sub Printers work with the new P530D Duplex Photo Printer. Creating a Duplex Printer, that is lightweight, compact and easy to use. The design is based on it's P525L but, with even more exciting options and capabilities.
One of the most exciting features of the P530D is the ability for you to print both single and double sided prints (or duplex) printing. This ability to duplex print allows the P530D to print a wide range of products that require double sided printing, these include photo books, greeting cards, calendars and many many more creative projects.
P530D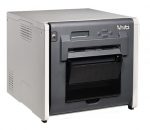 You can increase your profits dramatically with the P530D Duplex Photo Printer by having the option to print double side or single sided especially in the growing photobook market.
It is worthwhile investing in the increasing popular market of photo products that include photobooks, calendars and greeting cards. The P530D is a compact yet innovative printer that allows you to print both double- sided and single  photo products instantly, on-site, in your shop or studio. In all honesty, having a low investment on a reliable photo product and premium products will guarantee your revenues and profits.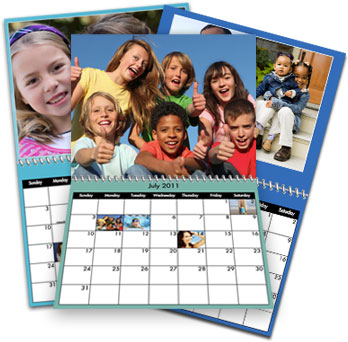 Being able to say,"Your photobooklet will be ready shortly" will make you stand out from all of your competitors. Customers will not have to wait until after the event to receive their photobooklet , as you can create these on site. The printer supports multiple binding solutions.
Arguably, this is similar to instant printing. It is always a good option to print and sell your products on the night, as guests/ customers tend to buy their images in the moment or at the event. Rather than going home and thinking about purchasing their photo the next day. This will increase your profits.
Also the customer, will feel that they have a higher value products at a fraction of the price. For example, you could advertise a beautiful photo in a mount or  you could offer an alternative option such as card, or photo album. Or even something seasonal such as a Christmas Bauble or a Snowglobe which works with double sided prints, and is something unique for the customer to treasure. Also the guest is more likely to spend with a product that is unique.
Alternatively, why not provide Wedding Photography with a twist?! You can print a beautiful picture of the newly married couple on side and on the other a fun picture of the couple with the wedding guests. You can then print 2x copies out and have one for the guests and one to print and be stored in the photo-book that you are supplying the happy couple with.
The P530D has wireless capabilities, (once a HiTi approved Wireless Dongle is attached). Both the Photographer and the Guest's can connect to HiTi 's Prinbiz app and print out their chosen image. The best way to connect to the Prinbiz app is by your laptop, tablet or ipad or your smart phone. The app does work with both android and iOS phones. It really is easy to use.
Just download the app, connect to your printer and you will printing your favourite pictures and selfies in seconds.
Prinbiz App

It is very exciting as, with the printer's wireless capabilities , no computer is needed, as it is a stand alone printer.  Meaning less equipment is needed to take to and from events. Plus the print speed will be a lot quicker as you can print straight away from your smart phone or wi-fi enabled camera.
Reach your goals through Duplex Printing :
You can attract new clients
Add value to the event experience
Provide a unique service
Add value to your photo products by producing calendars, cards and much more
Print a range of different print sizes including 6×4″, 6×8″ and now 6×6″ (square photos), you can even print Polaroid / Instagram size images
Increase your business profits
 Key Features of HiTi P530D
The HiTi P530D has fabulous features like the P525L, such as wifi enabled technology, vibrant colours and prints an 6×8″ glossy image in 8 seconds but  without compromising on image quality.
The fantastic Hiti Photobook Master software is supplied with the P530D Duplex Printer, which enables you to print premium high quality photos, calendars, photobooks in stunning matte or glosse finishes.
The P530D will give your customers the vibrant and robust images they demand.
The printer is ultra-portable, multi functional and versatile – and opens up a whole variety of new selling opportunities.
The P530D is perfect for weddings, proms, parties, festival and graduations.
Change Event Printing Forever!
The is going above and beyond both photographer's and  guests expectations of  what instant printing should be. The idea of putting your photo in a mount is history. You have now have endless options to truly sell your photos. And now with the choice to print glossy or matte, double or single sided images, calendars or photobooks , or print directly from your camera or your phone or tablet- you will be staying ahead of your competitors. Staying ahead of the game with the P530D is the perfect way to generate more profit.
Low investment, exceptional print quality, and hassle-free operation enables you to give your customers more than ever before.