HiTi Digital, Inc., a professional manufacturer and supplier of digital photo products and services, is well known for high-quality and innovative technology.
Founded in February 2001, HiTi has been highly praised for quality digital photo printers of ultra performance, stability and compact design. HiTi digital dye-sublimation photo printers have been awarded with 8 DIMA Digital Photo Printer Shoot-Out awards during PMA (Photo Marketing Association), one of the largest international trade fairs of the photo industry.  HiTi also offers professional image software designed for passport / ID photo format and photo card printers.
HiTi continue to create leading and innovative products such as Stand Alone Printers which don't need a computer to operate, Passport and ID Solutions, Printers with built-in WiFi and Large Capacity Printers (over 1,000 images online at any one time).
HiTi manufacture a wide range of photo printers and even produce a Dy Sub plastic card printer range.  They also make the worlds fastest Dye Sublimation printer
HiTi's Current Printer Range: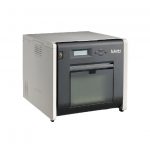 The  CP-D90DW is Mitsubishi's flagship model and can print a wide range of  sizes including panoramic prints The D90 can be converted into a Smart D90 quickly increasing it's flexibility.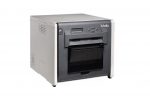 The P530D is HiTi's fully automatic duplex printer, capable of printing 6"x8" double-sided prints in minutes (approx. 68 seconds for a glossy double-sided print). Photobook Software is also included with the printer.