Citizen Photo Printer Range
Citizen are well known for their wide range of high quality watches but they also manufacturer a number of top quality printers including a wide range of dye sublimation photo printers.
Their printers are standard usage in attractions and theme parks around the world and are also widely used in retail environments.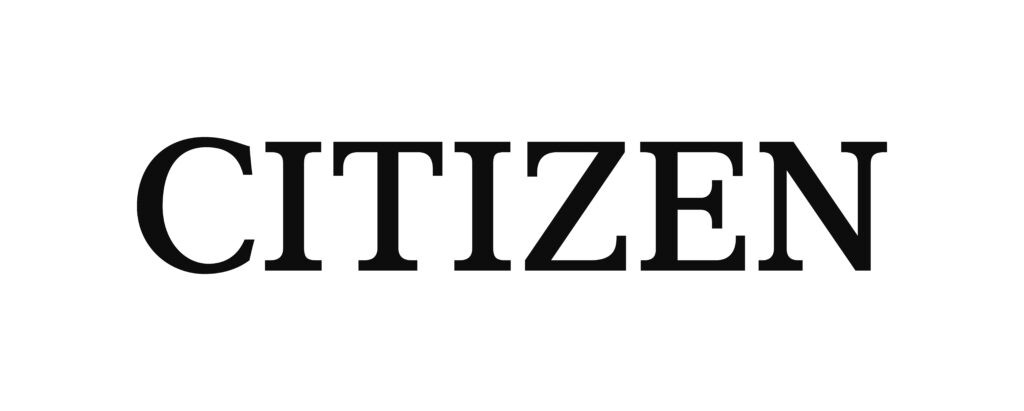 Citizen Dye Sub Photo Printers
Citizen are a world-wide brand who are also known for their high quality precision watches and point of sales receipt and label printers. They are also a major supplier of printers into the Attractions, Retail and Event Photography Industry.
System Insight has been working with Citizen since 2006 when we started selling the popular CW-01 printer. Their printer range now incorporates a high quality 8 inch printer and speciality sticker printer.
Citizen Photo Printers – Current Models
The table below shows the current lineup of printers from Citizen
Image
Name
Summary
Description
Price
More Info

Citizen CZ-01

Citizen CZ-01 4 Inch Compact Photo Printer. Print 4×6 and 4.5×8 Photos

Citizen CZ-01 Citizen CZ-01 4 Inch Compact Photo Printer. Print 4×6 and 4.5×8 Photos Prints up to 6×4 PhotosPrint Resolution: 300/600dpiMedia Capacity (6×4) 150 PrintsWeight only 5.8kgPrints Matt and GlossWarranty: …

£

475.00 ex-vat
Info / Buy Now

Citizen CY-02

Citizen CY-02 6 Inch Photo Printer. Prints 6×4, 7×5 an 8×6 Photos.

Print Media Printer Accessories The Citizen CY-02 is a 6″ roll-fed High Capacity Dye Sublimation Photo Printer, with the ability to produce a range of print sizes, including 6×4, 5×7 …

£

549.00 ex-vat
Info / Buy Now

Citizen CX-02

The Citizen CX-02 is a 6″ roll-fed Dye Sublimation Photo Printer, with the ability to produce a range of print sizes up to 6×9 and including 6×4, 5×7, 6×8 and 6×9. It also has rollback and panoramic printing ability.

Full product details including videos, downloads and in depth information can be found on our Citizen CX-02 Product Page The Citizen CX-02 is a 6″ roll-fed Dye Sublimation Photo Printer, with …
ex-vat
Info / Buy Now

Citizen OP900II

Citizen OP900II 6 Inch Photo Printer

The OP900ii is a high-performance dye sublimation colourfast photo printer that can hold up to 600 6×4 prints.  While the robust construction and fast throughput help to make the OP900ii …

£

759.00 ex-vat
Info / Buy Now

Citizen CX-02S

Citizen CX-02S 6×8 Inch Sticker Photo Printer

The Citizen CX-02S is a 6″ roll-fed Dye Sublimation Photo Printer, that is purpose-built for producing 6×8 or 6×4 stickers.  The Citizen CX-02S shares the same specifications as the CX-02, …

£

799.00 ex-vat
Info / Buy Now

Citizen CX-02W

Citizen CX-02W 8 Inch Photo Printer

Citizen CX-02W Citizen CX-02W 8 Inch Photo Printer Extended Warranty available. Citizen CX-02W – Full Product Details £1,099.00 ex-vat Citizen CX-02W quantity Add to cart SKU: CITCX02W Categories: Citizen Photo …

£

1,099.00 ex-vat
Info / Buy Now
Name
Description
Price
Citizen CZ-01: Carry Bag
Citizen CZ-01  Photo Printer Carry Bag

£

35.00 ex-vat
Citizen CY-02: Carry Bag
Citizen CY, CY-02 and OP900II  Photo Printer Carry Bag

£

35.00 ex-vat
OP900II 6×8 Media
Citizen OP900II 6×8 Media – 600 6×8 prints – 2 Rolls

£

108.00 ex-vat
Citizen OP900II
Citizen OP900II 6 Inch Photo Printer

£

759.00 ex-vat
CX 4×6 Media
Citizen CX-02 5×7 Media – 460 5×7 prints – 2 Rolls

£

98.12 ex-vat
CX 6×8 Media
Citizen CX 6×8 Media – 400 6×8 prints – 2 Rolls

£

85.00 ex-vat
CX 6×9 Media
Citizen CX 6×9 Photo Media – 360 6×9 prints – 2 Rolls

£

110.00 ex-vat
CX-W 8×12 Media
Citizen CX-W 8×12 Media – 220 8×12 prints – 2 Rolls

£

135.00 ex-vat
CX-02 6×9 Media

Citizen CX-02 6×9 Photo Media – 360 6×9 prints – 2 Rolls

£

99.00 ex-vat
Citizen CX-02

The Citizen CX-02 is a 6″ roll-fed Dye Sublimation Photo Printer, with the ability to produce a range of print sizes up to 6×9 and including 6×4, 5×7, 6×8 and 6×9. It also has rollback and panoramic printing ability.

ex-vat
CX-02S 6×8 Sticker Media
Citizen CX-02S 6×8 Sticker Media – 400 6×8 prints – 2 Rolls

£

192.00 ex-vat
Citizen CX-02S
Citizen CX-02S 6×8 Inch Sticker Photo Printer

£

799.00 ex-vat
No products found