Dye Sub Photo Durability
The durability of your photos is key if you want to keep and treasure them for years. So often sticky fingers or a spilt drink will ruin conventional and inkjet prints. This isn't the case with Dye Sub Photos.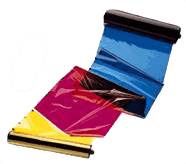 All Dye Sub Photo Printers use a ribbon instead of an ink or toner cartridge. This ribbon contains three coloured panels (Cyan, Magenta and Yellow) and a clear part of the ribbon which is used as a final coating.
This final coating protects the image and depending upon print settings gives a matt, semi matt or gloss finish to the photo.
This final coating is touch dry the moment the print leaves the printer. You can actually take a photo that has just been printed and wash it under the tap!