Dye Sublimation Photo Printers
Dye Sub Photo Printers allow you to produce high quality, photo prints at a fixed, low cost. These printers use a proven technology that has been around for years called Dye Sublimation.
The three main manufacturers of Dye Sub Photo printers are Mitsubishi Electric , Citizen and HiTi Digital and we are authorised resellers and service centres for them.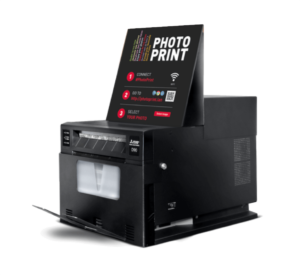 Our Best Selling Printers
Image
Name
Summary
Price

Mitsubishi CP-M1E

Superb results and great build quality. Prints 6×4, 7×5 and 8×6 with rollback and anti-curl technology built it. It has a large 750 print capacity (6×4) and can print 6×8 and 6×4 from the same media. Two year warranty and PC and Mac Compatible. It's a compact printer which isn't heavy and can be easily moved around.

ex-vat

Citizen CZ-01

Citizen CZ-01 4 Inch Photo Printer

£

475.00 ex-vat

HiTi P525L

The P525L has the ability to print from your Phone or Tablet via an optional WiFi module, USB Stick or Memory Card or from your PC or Apple Mac. It prints 6×4, 7×5 and 8×6 photos and also supports a variety of smaller sizes and can use HiTi's perforated media. The P525L also has a multi-lingual LCD status display.

ex-vat

Citizen CX-02

The Citizen CX-02 is a 6″ roll-fed Dye Sublimation Photo Printer, with the ability to produce a range of print sizes up to 6×9 and including 6×4, 5×7, 6×8 and 6×9. It also has rollback and panoramic printing ability.

£

730.00 ex-vat

Citizen CX-02W

Citizen CX-02W 8 Inch Photo Printer

£

1,099.00 ex-vat
What are Dye Sub Photo Printers?
Quite Simply, they are printers which use Dye Sublimation technology (D2T2) to print . They have many advantages over other technologies and use a paper and film ribbon to produce the final printed image.

They have been used widely around the world for many years in photo booths, at Theme Parks, in Passport and ID systems and many more applications. Check out our Dye Sub Printer FAQ's for more information.
Dye Sub Photo Printers have evolved over the years and the latest models can be equiped with many features like: Rollback Technology, Panoramic Printing, Double Sided Printing and the ability to print direct from your smart phone