The size of media roll and ribbon dictate the maximum size that the media can be used for. So, with 6×4 media the maximum size will be 6×4, however with 8×6 media you can also print 6×4 prints.
Some of the newer printers use the newly developed roll-back technology. This means you can print multiple sizes on the same media roll. For example, if you are at an event and you would like to print 6×4 and 6×8, you can. Some printers already support the printing of 6×4 and 6×8 on the same media but they don't reuse unused 6×4 media meaning a 6×4 and a 6×8 or 6×9 cost the same.
With 6×9 media you can usually print 6×9, 6×8, 6×4 and sometimes 6×2. It is also possible to use perforated media to print other sizes,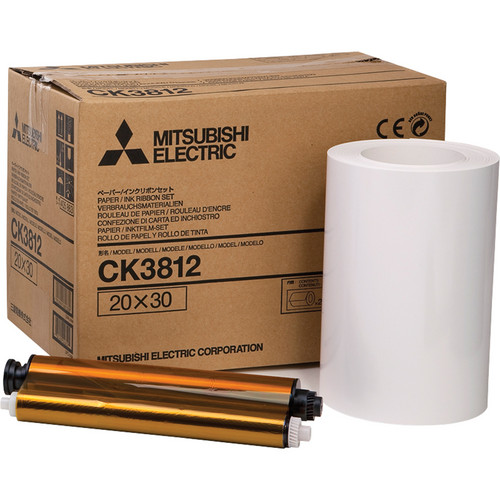 We have printers that print 4×2″ which are the strips predominantly used in photo booths. 6×4″ which are used at most pre-paid events such as black ties or weddings. 7×5″, 8×6″ and 6×9″ are also popular print sizes at events. 10×8 and 12×8 printers are really good for sporting events like swimming and equestrian events.
A dye sub printer like the Mitsubishi W5000DW, is capable of printing on 13 different sizes and it's also double-sided.