Mitsubishi Dye Sub Photo Print Media
All Mitsubishi Photo Printers need special Photo Media to print. This will consists of paper and film ribbon which are typically sold together and are designed for one type of printer. Print Media is sold in different Print Sizes.  Unsure of what media you require or of its availability? Call us for full product details on 01329 835500 or use our Livechat service.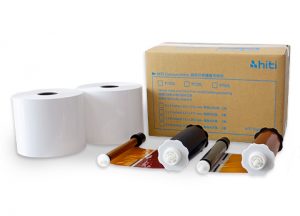 Print Media for Mitsubishi Printers
Select your printer from the options below to see all media for your printer. Clicking on the link will show you full details. Printers denoted by the words (red) are System Printers which are usually denoted by a -DWS suffix.