Mitsubishi Photo Printer Range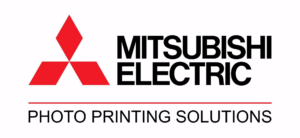 Mitsubishi having been making Dye Sub Printers since 1994 and have a reputation for being a world leader in Dye Sublimation Technology. They actually manufacturer their own printers and also make printers for other companies like Kodak and Fuji. Their printers are standard useage in attractions and theme parks around the world and are also widely used in retail environments.
Mitsubishi have some notable accomplishments including:
1996 – Worlds first roll type high capacity photo printer (CP700)
1998 – World's first 5×7 Photo Printer (CP800)
2002 – DIMA award winning high capacity A5 photo printer (CP8000DW)
2008 – One of the worlds first roll fed 10×8, 12×8 Photo Printer (CP3800DW)
2010 – World's first dual engine A6 dye sub printer (CP-D707DW)
2013 – World's first value dye sub printer with roll back and eco-friendly media from bamboo pulp.
2015 – World's most compact dual sided dye sub photo printer with horizontal and vertical paper cutters creating prints from 6×4 up to 12×8 (W5000)
Mitsubishi's reliability is well know across the industry allowing customers peace of mind and lower equipment costs.
Mitsubishi's Current Printer Range: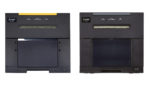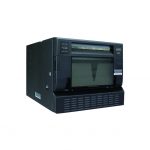 The  CP-D90DW is Mitsubishi's flagship model and can print a wide range of  sizes including panoramic prints The D90 can be converted into a Smart D90 quickly increasing the printers flexibility.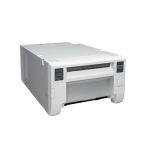 The  CP-D70DW is Mitsubishi's most popular model and although doesn't have the panoramic abilities of the D90 is can print 6×4 upto 6×9 prints quickly and efficiently.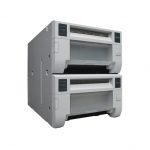 The  CP-D707DW is effectively a double deck D70 printer with two D70's combined into one printer with only one USB port. This gives maximum flexibility and a higher throughput.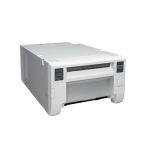 The  CP-D80DW prints  6×4, 7×5, 8×6 and 9×6 photos and has rollback ability for 6×8 media. Although doesn't have the panoramic abilities of the D90 and the print speed is a few seconds slower than the D70.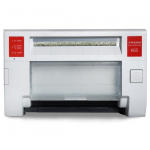 The  CP-K60DW-S is ideal for the person who only needs 6×4 and 6×8 photos from one media type. It utilises rollback technology to enable this and doesn't have the panoramic abilities of the D90, however the print speed is only a few seconds slower than the D90/D70.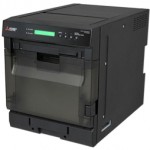 The  CP-W5000 is a double sided printer with the capability to print double sided images from 6×4 upto 12×8 in a total of 13 different print sizes from only one type of media. It's the ultimate Dye Sub Photo Printer.
Frances Newman
This company has been my main port of call since 2008 when I started my event photography company. They are a great team of people, they understand if the the situation is urgent and they do get back to you. They know what they are talking about. Steve is great, so much knowledge, really nice guy too. Cath and Ed are really nice as well�. Competitive on price too with advice you can trust. - 6/21/2017