[vc_row][vc_column][vc_row_inner][vc_column_inner][vc_column_text]
Try Before You Buy?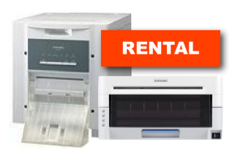 Renting a photo printer is ideal, if you are new to a type of event and are unsure how a piece of equipment will perform. You could always consider leasing or how about Rent-To-Buy?
You have the ideal opportunity to try the equipment at a live event and make money without having to purchase expensive equipment. You will then be able to decide if it is right equipment for you.
We are offering you an exclusive offer! Rent a printer from us and if within 30 days of returning it , you decide you want to purchase a printer from us. We will give you 50% of the rental price you paid off your new printer! You may even be able to buy  the printer you had used at your event. You can save even more money and really use renting to your advantage![/vc_column_text][/vc_column_inner][/vc_row_inner][/vc_column][/vc_row][vc_row][vc_column][vc_message icon_fontawesome="fa fa-thumbs-up"]Benefits of Renting To Buy:
Unsure What Printer you want to purchase? Unsure if you want the ultra reliable CP-D70DW or maybe the Mitsubishi D90 or Smart D90EV or maybe the 12×8 CP3800DW?  Renting allows you to try out the printer of your choice before you are committed to buying.
Is Event Photography for you? Starting out in the Event Photography can be a little daunting, however with the right equipment on hand, you are halfway there. You can try out the equipment and work in the Event Industry before committing to buy a printer.
We don't just rent printers- we rent almost everything we sell!
[/vc_message][/vc_column][/vc_row][vc_row][vc_column][vc_message message_box_color="success" icon_fontawesome="fa fa-check"]
50% OFF your Rental Cost!

Rent a printer & if, within 30 days of returning it, you decide to buy one from us, we'll give you 50% of the rental price you paid OFF your new printer! You may even be able to buy the printer you've rented!
[/vc_message][/vc_column][/vc_row][vc_row][vc_column][vc_column_text]For more information about Rent-To-Buy or you are wondering what printer may be best for you? Please contact us for help and advice[/vc_column_text][/vc_column][/vc_row]