System Insight are the experts in onsite instant photo printing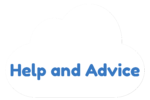 Here's why…
The biggest part of what makes System Insight unique is because we use the equipment that we sell. We have real, hands-on experience in Event Photography.
System Insight has built that experience over many years. Starting our Event Photography journey years ago. We provided solutions to the likes of the Brit Awards and the X-Factor, taking photos and selling prints on the day. Now, we work with some of the biggest and best attractions in the UK and Europe. We provide our own Souvineer Photography Solution.
In addition to our experience in Event Photography, we're authorised resellers and service centres for both Mitsubishi and HiTi. When you buy through us, not only do you have security, but we'll offer you free technical support along the way.
The crown in our jewel is that we are impartial, as we don't allow manufactures to dictate what we sell or how much, therefore we always give you the advice which is best for you.
As a result, we believe we can give you the best advice to help your photography business succeed. The best part is, it's free to all our customers!
Popular Advice & Help topics
The above categories will not only answer your questions, but will answer the questions you didn't even think of asking.
Here's a list of our most common topics…
If you are looking to rent/hire one of our Dyb Sub Photo Printers, then take a look at our equipment rent page to discover how it works. If you just looking to go ahead and rent a printer, check out our wide range of equipment to rent.
Are you having issues with your drivers, have you just purchased a printer and need help installing your drivers, have updated your operating system and looking for new drivers. Whatever the reason, you can find all of the latest printer drivers here. Still need help, then contact us to talk to one of our trained technicians.
You will find the best advice on our website when it comes to Event Photography, but don't be afraid to give us a call and one of the expert customer support team can help you with any questions you may have.
Clearance & Ex-Demo Stock
Purchasing an ex-demo printer could be the best way to get into event photography on the cheap, or even to pick yourself up a low cost back up the printer. You can read more about ex-demo's here. Make sure you look at our clearance page, you can really save some £'s here.
If you are looking to pursue outdoor events, you may be looking to purchase a generator. If you are, please have a look at our page dedicated to using a generator. Getting the correct generator is vital when you're using a bye sub photo printer.
Please see our Shipping Information page for details on receiving a delivery or having goods collected