Subscribe to our Newsletter
Keep up to date with what's happening in the world of Instant Photo Printing and Solutions, including information on the latest photo printers, printing products, photography events & special offers!

Our Newsletter is sent every 1-2 months and we have a one click unsubscribe.
You can also check out our Facebook Page for up to date information.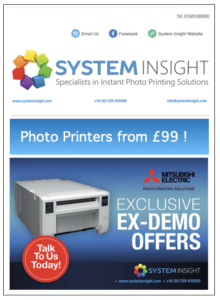 We guarantee that we will never pass your details to any other companies or organisations (unless required to by law). Every monthly email comes with an automatic unsubscribe feature, so you are only one click away from unsubscribing at any time.
Subscribe to our Newsletter
Don't miss out
Our Monthly Newsletter contains:
Access to the latest printer drivers
Special Offers
News
Tips and Advice
and much more.
You can unsubscribe at any time.
Checkout out Facebook Page for the very latest info.