Buy with Confidence
System Insight has is a well established respected company and 2021 signifies our 30th year of trading.
We provide a wide range of photographic solutions for a variety of clients from photographers to Theme parks. Our success is based on us offering a total solution and we can provide full technical backup to everything we supply.
Approved by Trading Standards
Buy With Confidence is a national register of Trading Standards Approved businesses run independently by local authority, Trading Standards departments. The scheme promotes the highest standards of trading and provides consumers with a list of local businesses which have given their commitment to operating in a legal, honest and fair way.
Here, at System Insight, we are more than proud to have been members since 2001, when the scheme was in its infancy.
The Buy With Confidence Scheme was created by a partnership of the Local Authority Trading Standards Services – a ground-breaking step, in response to concerns about 'rogue traders' which are often highlighted in the media.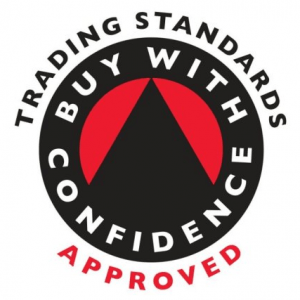 To become an approved business under this scheme, businesses are carefully vetted by a professionally qualified Trading Standards Officer. We have undergone a series of detailed checks before being approved and we are continually monitored. In this way, the integrity of the scheme is maintained and you can be sure of receiving a quality service.
The Buy With Confidence Scheme gives customers the confidence that the business they are dealing with is fair and honest; we are not just complying with the letter of the law but, more importantly, the spirit of the law.
View our live record on the Buy With Confidence Scheme Website