Specialists in Instant Photo Printing Solutions
System Insight (est 1991) is dedicated to providing photo capture and on-site photo printing solutions to photographers, retailers, government bodies and in fact, anyone needing to produce instant, photo related products.
So, whether you are looking for a single printer or a total theme park solution, we are your one-stop shop and can offer advice and support on a wide range of equipment and solutions. With over 25 years experience in instant printing solutions you can be assured that we can help you.
Furthermore, we are an Authorised Mitsubishi UK Solution Center and Service Centre and have on-site technicians specially trained by Mitsubishi to deal with their products. Our technicians are also trained by HiTi and are the only people qualified to work on HiTi printers in the UK! We carry out the majority of our technical and support work on-site in our offices and can provide help setting up systems, demonstrations or whatever you need – just ask!
Colin Nash
What can i say, My Mitsubishi Event printer stopped working during an event showing a system error. Mitsubishi were about as much use a a chocolate teapot and wanted £40 for any advise over the phone but also said they couldn't look at it for 10 -14 days. I rang System insight and spoke to Steve. What a good move, Steve was not only friendly and helpful but obviously very knowledgeable about the product. He gave me his opinion on the possble cause of the the error and advised me how to fix it myself. Job done in 10 mins and i have a fully working printer ready for next weeks events. Thankyou System Insight for a great service and First class customer service from Steve. Highly Recommend this company.Colin CK Portraits - 7/07/2015
Customers can also be reassured that they are dealing with a decent and honest business through our membership of Trading Standards "Buy with Confidence" Scheme of which we have been members since 2005.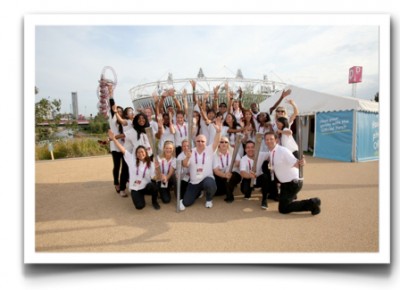 We provided the souvenir photography solution at the London 2012 Olympic and Paralympic Games. We have also worked with many other leading attractions, events, organisations, photographers and conferences, including the Brit Awards, the Isle of Wight Music Festival, X-Factor and many more.
Our installations at theme parks, entertainment outlets and attractions, are a complete, proven, easy-to-use solution, providing guests with instant, high quality photos that our clients can benefit from immediately.
Our solutions are based around the well proven, VEGA photo software which is a comprehensive system designed to manage large numbers of pictures being taken. At the same time, it performs all of the necessary image identification and processing tasks, to vastly improve the visitor experience and maximize revenue.
If you are looking for a Photo Solutions Partner to help you maximize the revenue from your attraction or theme park then Contact Us.
You may also be interested in our Terms and Conditions and Privacy Policy
[/vc_column]