About us at System Insight
System Insight was established in 1991 and has remained to this day a family business with traditional family values.

We are unique in what we do as we use the equipment ourselves on a daily basis for producing quality souvenir photos at visitor attractions around the world.
We are specialists in all aspects of instant photo printing from photo capture through to on-site instant photo printing solutions.
We are unique in the UK because we are not only Authorised Resellers for Mitsubishi and HiTi Photo printers but also an Authorised Service Centre for both leading brands.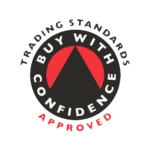 Dave Saunders
Excellent customer service, a rare thing in many places these days. I'll be back for definite. - 3/14/2018
Want to know more about us as a company?

Buy With Confidence is a national register of "Trading Standards approved" businesses run independently by local authority Trading Standards departments.

All the businesses on the Buy With Confidence scheme have been stringently vetted and approved by Trading Standards Officers to ensure that they operate in a legal, honest and fair way. These businesses continue to be monitored to help ensure you will receive a quality service and to maintain the integrity of the scheme. You also have the reassurance that in the unlikely event of something going wrong you have the support of Trading Standards to put things right.

System Insight has been a member of this great scheme since Jan 2001 giving your peace of mind.

Our details on the buy with confidence website can be found at: https://www.buywithconfidence.gov.uk/profile/system-insight/8615/
(link will open in a new tab or windows)

System Insight was formed in 1991 and the business is still going strong almost 30 years later.

At the time of writing this, we are going through the Covid-19 Pandemic and although times are challenging we are strong enough to survive this.

We've 25 staff in the UK, almost 40 in the Netherlands and looking in 2020 to open additional businesses in Europe and the USA.

Our solutions have taken us around the world and we work with some of the worlds leading companies.

All this has been made possible by our great staff, the support of our customers, having a great product and ensuring we deliver on our promises.

We must have been doing something right…

At System Insight, we operate a Price Pledge Scheme for your piece of mind in the unlikely chance your find the same product cheaper elsewhere.

Just give us a call with the details of the product you have seen and the price and we'll beat any genuine price for you*

* Certain conditions apply.

We are lucky in that over the years we have had many customers who have praised us for the help and support they received and it's this type of thing which we thrive on.

Here are just a few of the comments we have received over the years. There are many more on our customer testimonial page

Great Products and Great Service

"Great products, great service and always someone available at the end of the phone for any problems or advice. Just purchased another HiTi printer and the staff could not have been more knowledgeable or helpful (thanks William). A terrific company that ring back when they say and are always happy to help."

Second to None!

"I have been a customer of System Insight for over 5 years, the level of knowledge they have on the products they supply is second to none. I regularly contact them for advise should I have any printing issues and order all my media from them, the team are always so helpful and friendly. I wouldn't go anywhere else for my printer needs!"

Helpful and Supportive

"I am very grateful for William's help and advice whilst purchasing printers and software for my new business. I value the quick email responses with technical help I can understand easily. I have encountered a number of interesting scenarios in my work and the team have been helpful and supportive and found the right solutions for me. I know I can pick up the phone and get things sorted quickly and it's always good to speak to someone who is so pleasant and personable."

Great Pricing and Speedy Service

"We have recently returned to System Insight as customers for our Photo Booth Business (having previously used them for our photography business in the days when we used to do event photography) – really pleased with the service I got last week chatting to Will in Sales, great price for media and speedy service – ordered on Friday, delivered Monday – no hassle. Will definitely be sticking with them as our media supplier."

As well as supporting you through the purchase of your equipment and helping you with any ongoing support issues along the way, we realise that the ability to have your printer serviced and repaired is essential. Especially if you rely on it for your business.

System Insight have over 25 years of experience in the industry. Not only this, but we have also had our technicians specially trained by both Mitsubishi and HiTi. We are an Authorised Service Centre and Reseller and our sister company Image Insight uses these printers itself.

As an Authorised Service Centre for the major manufacturers, we have direct access to a library of service manuals, technical documents, software, spare parts information and training materials, and have all the necessary specialist equipment and knowledge which is needed to maintain and repair your equipment. System Insight is able to cover the manufacturer's warranty to ensure that you receive the best service we can provide. Unlike other companies, if a printer develops a fault, you simply return it to us and we'll repair it. Typically, this will significantly reduce the amount of time you are without a printer. Take advantage of our Pro Support package and we will even loan you a printer free of charge.

We at System Insight are the only company in the UK that is an Authorised Reseller of both Mitsubishi and HiTi and is also an Authorised Repair Centre for these brands. We are unique in this within the UK so are best placed to serve and support. ensure you buy your equipment from a company that can support you in the future.

Our highly qualified technicians are trained, managed and supported by the manufacturers. Our technicians have direct access to support direct from the manufacturers. You can expect the best possible service including rapid response and unrivaled technical expertise for complete peace of mind.

Our advantages as an Authorised Service Centre

Direct Access for Spare which leads to quick repair times.

Up to Date Technical information ensures knowledgeable technical staff

Direct support from the manufacturer with training and support

Use of Manufacturers tools and software not available elsewhere.

We keep a large number of spares in stock which ensures your repair is quick and efficient. Meaning that, you aren't waiting weeks for your equipment to be repaired.

Did you know: A large number of companies who advertise certain products are NOT authorised by the manufacturer and therefore do not have direct access to spare and technical information. They usually buy through a third party which means any warranty repairs may have to go back to the original purchaser (often in another country) before going back to the original source.

By buying from us ensures you benefit from our ability to perform warranty repairs at our offices unlike many other suppliers.

Just because a company sells a range of printers doesn't mean that they are authorised resellers!

Some companies buy 'grey' imports or from another dealer and not direct from the manufacturer. This can cause issues with warranty claims which often causes significant delay for the customer and can also cause issues with media compatibility!

Some printers from outside the EU do not use standard media. It's not something they publicise for obvious reasons!

There are many reasons why buying from us at System Insight makes perfect sense. Here are the some of them.

A Dozen Good Reasons to deal with us at System Insight

Authorised Retailers
You can be confident that you're buying genuine UK stock, premium products & parts
Authorised Service Centre
We will honour the manufacturer's warranty & carry out repairs quickly in-house – essential when you rely on your printer.
No Grey Imports
We only supply UK Spec equipment so warranty and support and media compatibility are not an issue.
No Minimum Order Size
From a spare part to a complete system you'll get the same level of service.
Ex-Demo Equipment
Why pay more when you can often by ex-demo equipment and save money
Part Exchange and Buy Back
Got equipment you don't use any more? We often buy back your old equipment.
Technical Support
We offer a range of Technical Support options. Pro-Support, our advanced support package, includes 4hr call back, repairs within 24hrs & a Loan Printer Scheme!
Buy with Confidence Scheme
Approved by Trading Standards (see above)
Transparency
We provide you with comprehensive advice even if it means we don't get a sale! Honesty is the best policy!
Great Customer Reviews
See what our existing customers think of us.
Equipment Rental
Try before you buy! We'll even give you a discount if you purchase after a rental.
Leasing and Finance
Want to spread the cost of your printer and let your equipment pay for itself whilst being used?