About Dye Sublimation Media
Dye Sublimation Photo Printers use two consumables: A film ribbon and a roll of photo paper. These come supplied together and can usually be changed at the same time. The type of media is printer specific (otherwise known as Dye Sublimation Media). However there are some media that you will be able to use for more than one model of printer. The type of media will dictate the print sizes that can be printed.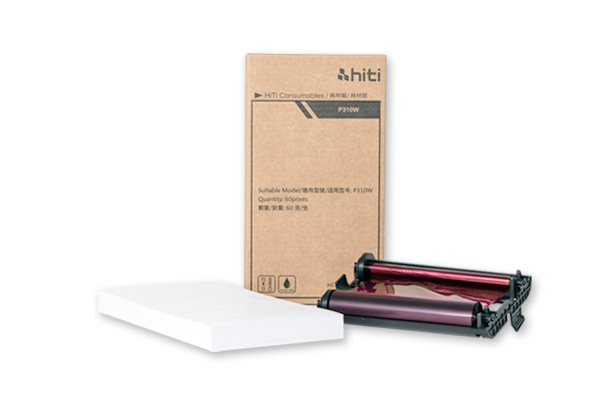 The majority of Dye Sub Photo Printers use Roll Fed Media although some (older) models use sheet fed paper. This is designed to match so the ribbon and paper will produce a fixed number of prints per ribbon. Shown on the outside of the box and will always yield the number of images specified regardless of what is printed on the paper. Please note that media for the printers are region specific, if the printer was purchased in Europe, the media will only work with that printer purchased in Europe.
Dye Sub Media Tips and Tricks
Media is changed easily throughout printing, but best to keep unused media in the original box. Always store away from dust. Some newer printer support rollback technology which allows multiple print sizes (usually 8×6″ and 6×4″) to be printed for 6×8″ media. All without wastage. Even printer without this technology can usually still print 6×4″ photos from 6×8″or 6×9″ print media.
Manufacturers like Mitsubishi produce Perforated Print Media which allows the printing of exciting different formats.
Dye Sublimation Photo Printers can produce very high quality images. Although the ribbon usually only contains cyan, magenta and yellow they can produce 16.77 million colours and super monochrome prints. Fingerprints will not show on the prints and placing the prints under a running tap without causing any damage to the image!