We sell the complete range of Dye Sub Photo Printers from Mitsubishi Electric and HiTi Digital who are the two largest companies that actually manufacturer their own printers. As Photo Printer Manufacturers bring out new models of printers so older models stop being sold. Hence, the comparative terms 'current photo printers' and 'discontinued photo printers'.
However, depending upon the printer manufacturer, the media supplies and spares should be available for many years to come. This is one of the reasons it is worthwhile buying from a well represented manufacturer, ideally one who makes their own printers as you then have a much better chance of getting the supplies and support you need in the future.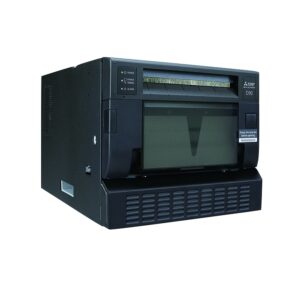 We find the Dye Sub Printer Manufacturers that we deal with often supply these essential supplies for up to ten years (sometimes longer!).
The lists below shows all current and discontinued printers.